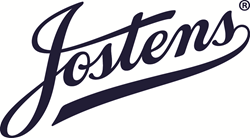 Minneapolis, Minn. (PRWEB) September 12, 2016
Jostens, the leading provider of publications, jewelry and consumer goods serving the K-12 and college market, is reaching out to Louisiana schools worst hit by recent flooding by providing them free SchoolWay mobile app messaging service and financial relief via Jostens "Renaissance Rebuilds" grants.
All Jostens schools in federally declared disaster areas, which at the time of this release numbered over 100, will be offered one free year of the company's SchoolWay instant messaging mobile app service, which provides fast and reliable messaging for safe, one-way school communication.
In addition to the free year of SchoolWay service, Jostens is also inviting schools in federally declared disaster areas the opportunity to receive a "Renaissance Rebuilds" cash grant, based on need. Grant applications can be found on the company's Renaissance Education website at http://www.JostensRenaissance.com/rebuild.
"All of us at Jostens are heartbroken by the challenges and turmoil that have impacted so many people in the state of Louisiana," said Chuck Mooty, Jostens president and CEO. "We want to be helpful and supportive to the schools in the area during this time of need and great strain."
About Jostens
Jostens is a trusted partner in the academic and achievement channel, providing products, programs and services that help its customers celebrate moments that matter. The company's products include yearbooks, publications, jewelry and consumer goods that serve the K-12 educational, college and professional sports segments. Founded in 1897 and based in Minneapolis, Minn., Jostens can be found online at http://www.jostens.com.
About Newell Brands
Newell Brands (NYSE: NWL) is a leading global consumer goods company with a strong portfolio of well-known brands, including Paper Mate®, Sharpie®, Dymo®, EXPO®, Parker®, Elmer's®, Coleman®, Jostens®, Marmot®, Rawlings®, Irwin®, Lenox®, Oster®, Sunbeam®, FoodSaver®, Mr. Coffee®, Rubbermaid Commercial Products®, Graco®, Baby Jogger®, NUK®, Calphalon®, Rubbermaid®, Contigo®, First Alert®, Waddington and Yankee Candle®. Driven by a sharp focus on the consumer, leading investment in innovation and brands, and a performance-driven culture, Newell Brands helps consumers achieve more where they live, learn, work and play.
This press release and additional information about Newell Brands are available on the company's website, http://www.newellbrands.com.