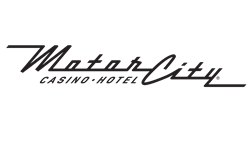 Detroit (PRWEB) September 13, 2016
MotorCity Casino Hotel recently announced that Raymond Bertschy has assumed the position of executive chef. In his new role, Bertschy will be responsible for managing all culinary activities throughout the property. Bertschy brings a wealth of knowledge to his new role with 26 years of culinary and management experience in the casino industry.
Prior to joining MotorCity Casino Hotel, Bertschy was the Assistant Vice President of Food & Beverage at Best Sunshine International in the Northern Mariana Islands, Saipan. Before Saipan, he held positions from Corporate Executive Chef to Senior Vice President of Food and Beverage all over the country. He brings with him extensive experience with freestanding restaurants, hotels, casinos, convention centers, sport venues, lounges, bars, nightlife operations, as well as casual and fine dining.
"The experience Ray beings to the team is invaluable," said Randy Villareal, Senior Vice President of Hospitality and Facilities, "we look forward to making some fantastic food!"
Bertschy is a graduate of the prestigious Culinary Institute of America in Hyde Park, New York.
About MotorCity Casino Hotel
Located on Grand River Avenue at the Lodge Freeway (M-10), MotorCity Casino Hotel is owned by Marian Ilitch and is Detroit's only casino-hotel property that has earned a AAA Four Diamond rating for both its hotel and fine dining restaurant. The entertainment complex is comprised of an expansive gaming space including smoke-free gaming areas and an award-winning 400-room ultra-comfortable and high tech hotel with a luxury spa and fitness center. MotorCity Casino Hotel offers several unique dining options including the Assembly Line buffet, The Lodge Diner, Grand River Deli & Burgers, Little Caesars, and Iridescence, an award-winning fine dining restaurant. Other amenities include Sound Board, an intimate live performance venue, and over 67,000 square feet of function and banquet space. For more information about MotorCity Casino Hotel, or to make a reservation, visit http://www.MotorCityCasino.com or call 1-866-STAY-MCC.