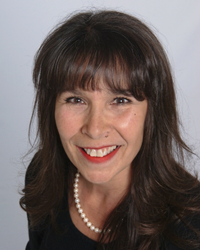 Chicago, IL (PRWEB) September 14, 2016
The challenges facing the United States housing market are a topic with which Sue Rossi, broker/owner of RE/MAX 2000 in Crete, Ill., has become quite familiar over the last decade, and later this month she'll be sharing her perspectives at a major national conference on that topic.
Rossi will be among the presenters at HIVE, the Housing Innovation, Vision and Economics conference slated for Sept. 28-29 in Los Angeles. She will be part of a panel on Solving the Millennial Dilemma, with the discussion focusing on how best to assist the Millennial generation find and afford the housing it wants today and in the years immediately ahead.
As Rossi points out, one of the biggest obstacles facing Millennials is the large amount of student debt that many will carry into their post-graduation lives.
"Right now there is something like $1.3 trillion in unsecured student debt in this country," she noted. "As a form of debt, it is second only to mortgage debt. We're going to have to find a solution to that situation that amounts to more than just restructuring student debt because that is just kicking the can down the road. The burden of that debt remains."
Rossi believes the recent growth in student loan debt is related to the real estate crash of 2006-2009 which wiped out a huge amount of home equity for the parents of the Millennial generation and limited the ability of those families to help finance the higher education of their children.
At HIVE, Rossi will be offering her own ideas on how to help first-time buyers afford a home of their own.
"It's a crucial issue not just for Millennials but for the nation as a whole," she said, pointing out that first-time buyers play a vital role in the housing market. "First-time buyers, with their home purchase, can trigger a string of additional moves, as sellers of that home then buy another home, and the sellers of that home also buy something else. So, making sure young people can purchase a home, if that is what they want, is a key first step to a healthier housing market."
Rossi's fascination with the demographic trends and their impact on the housing market began over a decade ago. Her initial effort produced a study entitled "The Birthrate Theory" that accurately predicted the housing downturn of 2006 and won considerable recognition in the real estate industry. She continues to study the housing market with a sharp eye on how changing demographics affect supply, demand and home values.
RE/MAX agents consistently rank among the most productive in the industry. In 2015, RE/MAX Northern Illinois agents averaged 18 transaction sides. RE/MAX has been the leader in the northern Illinois real estate market since 1989 and is continually growing. The RE/MAX Northern Illinois network, with headquarters in Elgin, Ill., consists of more than 2,300 sales associates and 106 independently owned and operated RE/MAX offices that provide a full range of residential and commercial brokerage services. Its mobile real estate app, available for download at http://www.illinoisproperty.com, provides comprehensive information about residential and commercial property for sale in the region. The northern Illinois network is part of RE/MAX, a global real estate organization with 104,000+ sales associates in 90+ nations.
EDITOR'S NOTE: RE/MAX® is a registered trademark.Please spell in all caps. Thank you. This release is posted at blog.illinoisproperty.com.