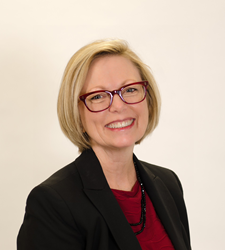 "I believe in the Virsys12 vision and am proud to join this elite group of technology change agents." - Melinda Gales, Chief Growth Officer, Virsys12
Nashville, Tennessee (PRWEB) September 14, 2016
Tammy Hawes, CEO and founder of Virsys12, a certified Salesforce Silver Consulting Partner, announced today the acquisition of twenty-year-old brand consultancy Gales Network. As part of the purchase, Melinda Scruggs Gales, previously Gales Network's chief brand strategist, will move to the position of chief growth officer for Virsys12, a rapidly growing, award-winning healthcare technology firm.
"Gales Network has been a valued contributor to our growth trajectory since 2013," Hawes says. "Bringing Melinda Gales inside to a leadership role with our highly skilled technology team will give Virsys12 a deeper bench of business strategy around patient-centered care. Her experience will strengthen our work supplying providers, payers and healthcare practitioners with technology strategy, implementation, integration and applications to transform healthcare."
"I have been fortunate to collaborate with many visionary leaders in my career," says Gales. "Early in our work with Virsys12, Tammy's powerful vision of how cloud technology will fuel the evolution of value-based care resonated with me. I believe in the Virsys12 vision and am proud to join this elite group of technology change agents."
As a seasoned entrepreneur focused on growth, Gales was previously a founding executive with Reunion Records as well as Warner Christian Distribution (Warner Music Group), taking both from startup to successful acquisition. She was a business manager with leading entertainment firm O'Neil Hagaman and, as a Gales Network partner, provided brand strategy for clients in healthcare, entertainment and technology. Gales holds a MS in communication disorders and a BS in speech pathology. She joins Virsys12 October 3rd.
Momentum continues for Virsys12's high visibility, with healthcare trade events following their August presentation and sponsorship for the Health:Further 2016 Summit. The firm is a gold sponsor for the Tennessee HIMSS "Summit of the South East" on September 14th and 15th at Nashville's Music City Center. Virsys12 recently introduced V12 Connect, a HIPAA-compliant cloud-based or "on-premise" middleware engine powered by Trinisys, to address healthcare's interoperability challenge. Virsys12's V12 Connect and V12 ACO applications will both be available for demonstrations as part of Summit of the South East.
With three consecutive years of near triple-digit growth, Virsys12 continues to expand. "Virsys12 continues to grow at a rapid pace to meet market demands in a fiercely competitive hiring environment for technology talent," Hawes says. "Opportunities in healthcare technology are opening like never before, so if you have skills and passion for this space, give us a call. Or email us: careers(at)virsys12.com."
About Virsys12
Virsys12 is an award-winning, certified Salesforce Silver Consulting Partner focused on healthcare innovation nationwide. With increasing success providing transformative technology for large, small, public and private enterprises, the individually certified team maintains top customer satisfaction ratings and excels in lean business process. We solve your hardest problems by making the complex simple, guaranteeing our work for implementation, integrations, applications and technology strategy. More at Virsys12.com.
About Tennessee HIMSS, Summit of the Southeast 2016
In its 8th year, the Summit of the Southeast will convene top industry leaders to share case studies, best practices and actionable next steps to help you face daily challenges and manage emerging technology solutions. Presented by the Tennessee Chapter of HIMSS, find out more at summitofthesoutheast.org
Salesforce, Force.com, Service Cloud, Health Cloud and others are trademarks of salesforce.com Inc., and are used here with permission.