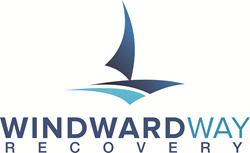 COSTA MESA, Calif. (PRWEB) September 13, 2016
Hot on the heels of receiving CARF accreditation earlier this year, Windward Way Recovery, a leading provider of drug and alcohol addiction treatment for men, today announced that it has now earned three-year accreditation from The Joint Commission, the nation's oldest and largest standards-setting accrediting body in health care.
"We are so excited and honored to receive accreditation from The Joint Commission," said Jeremy Broderick, founder and executive director. "Our Windward Way staff have worked hard to make this program exceptional and to provide the highest quality care for our clients. This second accreditation is a real testament to our success."
Windward Way received the Joint Commission's Gold Seal of Approval for Behavioral Health Care Accreditation by demonstrating compliance with its performance standards. The Gold Seal of Approval is a symbol of quality that reflects an organization's commitment to providing safe and effective care.
Windward Way underwent a rigorous onsite survey to achieve the accreditation, during which its compliance with behavioral health care standards was evaluated. This included care, treatment, services, leadership and screening procedures. Onsite observations and interviews also were conducted.
Established in 1969, The Joint Commission's Behavioral Health Care Accreditation Program currently accredits more than 2,250 organizations for a three-year period. Accredited organizations provide treatment and services within a variety of settings across the care continuum for individuals who have mental health, addiction, eating disorder, intellectual/developmental disability, and/or child-welfare related needs.
Tracy Griffin Collander, LCSW, executive director, Behavioral Health Care Accreditation Program, The Joint Commission congratulated the program, saying "We commend Windward Way Recovery for its efforts to elevate the standard of care it provides and to instill confidence in the community it serves."
The Joint Commission's behavioral health care standards are developed in consultation with health care experts and providers, quality improvement measurement experts, and individuals and their families. The standards are informed by scientific literature and expert consensus to help organizations measure, assess and improve performance.
Founded in 1951, The Joint Commission seeks to continuously improve health care for the public, in collaboration with other stakeholders, by evaluating health care organizations and inspiring them to excel in providing safe and effective care of the highest quality and value. The Joint Commission accredits and certifies nearly 21,000 health care organizations and programs in the United States. An independent, nonprofit organization, The Joint Commission is the nation's oldest and largest standards-setting and accrediting body in health care. Learn more about The Joint Commission at http://www.jointcommission.org.
Windward Way promotes a healthy and productive recovery experience by offering a unique environment for maintaining sobriety. The five-phase program serves adult men with substance use disorders. Windward Way owns and operates seven facilities with a beautifully remodeled main campus consisting of a 12,000 sq. ft. clinical center that sits adjacent to a 15,000 sq. ft. corporate office in Orange County, California. For more information, visit http://www.windwardwayrecovery.com.