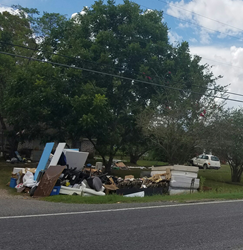 Baton Rouge, Louisiana (PRWEB) September 13, 2016
New Orleans and Baton Rouge insurance attorney, Charles E. Lavis Jr, notes that under normal circumstances, when flooding is not severe, the National Flood Insurance Program (NFIP) requires a policyholder to send the insurer a complete, signed, and sworn-to proof of loss within sixty (60) days after the date of loss. However, when flooding is extensive, the time period may be extended by FEMA pursuant to 44 C.F.R §61.13 (d).
For August 9, 2016 through August 31, 2016 Louisiana flooding, FEMA has granted an extension because it found that properties insured by the National Flood Insurance Program (NFIP) in the State of Louisiana experienced significant flood losses as a result of a severe mid-summer storms beginning August 9, 2016 through August 31, 2016. FEMA further found the impact of this extensive flooding may delay the claims process for many NFIP policyholders, and NFIP policyholders may encounter difficulties filing a timely proof of loss for claims arising from this event.
Accordingly, the FEMA is allowing NFIP policyholders a total of 120 days following the date of loss to provide the completed, signed, and sworn-to proof of loss to the insurer. For more information about the extension see the full announcement at FEMA's WYO Company Bulletin W-16067.
Properly and timely filing the Proof of Loss (and any Supplemental Proof of Loss) and any necessary supporting documentation is required to get paid and is critical for preserving a policyholder's right to file a NFIP flood insurance lawsuit should the policyholder be shortchanged by the NFIP or flood insurance company on structure or content payments.
If you need help with preparing your flood insurance claim, your supplement claim or with filing a lawsuit against your flood insurer, you may call Charles E Lavis Jr at 866-558-9151 or reach him online for additional information. Please be advised that you may be facing important legal deadlines.