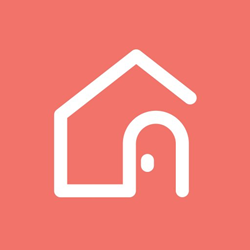 "All Set's mission is to cultivate a powerful community of trusted home care professionals and customers in the neighborhoods they serve, and make management of these relationships easier for both sides."
Boston, MA (PRWEB) September 13, 2016
All Set, the company that meets the needs of both home service professionals and the customers they serve, today announced its official Boston launch, bringing convenience, trust and ease to this important professional relationship. All Set delivers powerful tools, including professional referrals, convenient scheduling and in-app payment simplicity, as well as the ability for neighbors who use the same professional to receive group discounts at no cost to the provider. All Set, which has raised capital from Liberty Mutual and BCG Digital Ventures, is available as an app today on Android and iOS.
"Hiring the right professionals to clean, maintain, and improve their homes can be a tremendous challenge, as people seek only the most competent, trustworthy individuals to provide services in their homes," said Erin Breslin, CEO, All Set. "All Set's mission is to cultivate a powerful community of trusted home care professionals and customers in the neighborhoods they serve, and make management of these relationships easier for both sides."
All Set enables cleaning and lawn care customers to:

Add trust and confidence to the relationship by searching for reviewed local professionals being used by neighbors
Request and receive instant, customized price estimates
Receive group discounts when neighbors use the same professional
Earn service credits for referring customers and professionals
Message with professionals in-app to discuss any details, including finding the best time for service
Use secure in-app payment for your recurring services—set it and forget it
Rate and review professionals
View customer reviews to find the professional who is right for you
Success for professionals in the home services space comes from more than finding new customers - the often-confounding challenge is to find customers that live near each another. All Set empowers cleaning and lawn care professionals with new, free, high-quality leads in the neighborhoods in which they want to grow their business; an easy-to-use communications and payment platform; and incentives for their customers to refer others in the same neighborhood, at no cost to them.
"I have been using All Set to help run my business since it became available and have found it to be easy-to-use, and it saves me time and money," said Giseli Ceregatto, owner, New England Cleaning Service. "Prior to using All Set, it often took me more than three hours a day to manage communications, schedules and payments. Now I am able to use my phone to manage these functions in minutes. I also used to place ads to secure new business. Today, by using All Set's referral feature, I have seen a 10 percent increase in business."
Benefits for the home services professional include the ability to:

Find new, free, high-quality leads (near current customers)
Select neighborhoods in which they want to grow their business
Sell both recurring and add-on services
Onboard existing customers to seed group discounts in specific areas
Benefit from customer referral incentives
Communicate with customers via in-app messaging
Collect direct deposit payments within seven days
Manage job schedules (e.g. reschedule, share, cancel, add notes or additional costs)
"Much like Airbnb and Uber have for travel, All Set brings the process of finding and managing trusted home service relationships online with security and simplicity," said Jeff Schumacher, CEO, BCG Digital Ventures. "All Set delivers comprehensive tools for both customers and professionals."
###
About All Set:
All Set creates a two-sided marketplace for home services professionals and the customers they serve. With its unique commitment to empowering both audiences, anyone using All Set will benefit from its unparalleled simplicity in addressing a variety of home service needs, including its professional referrals, convenient scheduling and secure in-app payment, as well as the ability for neighbors who use the same professional to receive group discounts. All Set adds trust and convenience to the relationship between home service professionals and the people they serve. http://www.helloallset.com.
Media Contact:
Kristen Wiltse
Spark for All Set
(978) 927-1747
allset(at)sparkpr(dot)com