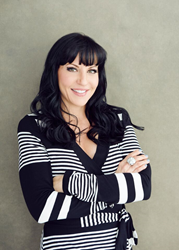 Positive publicity and PR will increase the overall success of any CSR being performed simply by creating better word of mouth and getting the news out to the media and ultimately to the public.
Clearwater, Fla. (PRWEB) September 19, 2016
Many companies in America have been given a bad persona that can usually be traced back to one thing, their lack of Corporate Social Responsibility (CSR). A study by Cone Communications and Echo Research of 10,000 global consumers found that 91 percent of shoppers worldwide will likely switch to brands that support a social or environmental cause (1). On the other hand, 90 percent of shoppers will boycott a company based off of moral or irresponsible business practices. JoTo PR, an innovative public relations firm in the Tampa Bay area, has found that many company's PR budget allocations are dramatically changing course by focusing as much as 50 percent of their marketing budgets toward PR to influence people before they buy. In order to accomplish this, many more companies are implementing CSR efforts to fall in line with their reputation strategy.
Karla Jo Helms, public relations innovator and veteran CEO of JoTo PR, has been advising her clients since the founding of her PR firm to contribute back towards economic development while also improving the overall quality of the workforce by aiding in social, environmental and ethical concerns. Companies such as SeaWorld can agree that all press is not good press. When the release of the documentary 'Blackfish' exposed the cruel treatment of the orca whales within the park, people's opinion of the business plummeted, and their response towards the documentary didn't help their case. Other companies such as Nestle, Walmart and Chase Bank are not only lacking on the spectrum of their environmental responsibilities, but are also criticized for human rights violations, unethical promotions, financial schemes and more.
"Positive publicity and PR will increase the overall success of any CSR being performed simply by creating better word of mouth and getting the news out to the media and ultimately to the public," stated Helms. "By leveraging your CSR efforts with a proactive PR strategy, the public eye will take notice of the work your company is doing, which studies show heavily influences buying decisions."
There are several industries where this is evident, both through successful and failed CSR. Helms says tech companies understand the importance of CSR and leverage their strategies with PR in order to sway consumer's interests. With a rise in the field of technology, millennials are a particularly important niche. With 18- to 34-year-olds becoming the largest consumer base in the U.S., the most reputable tech companies such as Microsoft, Google, Apple and Intel, are faring especially well with that age group. These tech companies are listed among the top 10 companies in the world with the best CSR reputations according to a study by the Reputation Institute (2).
42 percent of how people feel about a company is based on their perceptions of the firm's CSR efforts. (3) In an effort to increase the trust and public perception, companies are strongly encouraged to not only do well, but publicize their CSR activities. It's a common understanding now that the government cannot be held solely responsible for ethical and societal changes. People believe that businesses have a civic duty to utilize their wealth and success to coincide with strides to improve society by aiding in the growth and wellbeing of society. Helms points out that companies are developing their own CSR departments to solely focus on their sustainable growth.
"The tech industry is one that understands the importance of catering to their consumer's opinions," said Helms. "Other industries, such as healthcare, are losing the battle to enter into a positive light in the eyes of the public." One example of this is pharmaceutical companies. Over the last 25 years, they have defrauded federal and state governments by $35 billion, most commonly by marketing drugs for unapproved uses. (4) This turns into a PR nightmare, and gives many pharmaceutical companies a horrible reputation.
Positive PR increases return on investment (ROI) for marketing dollars, lowers cost per lead and increases overall revenues for new business by making people more interested and comfortable in doing business with a particular company. (5) "Consumers today – whether B2B or B2C – want to support businesses that make concerted efforts to better their community and the world," said Helms. "There are now B-corporations requiring companies to contribute to the greater good in their bylaws."
Helms states that companies can no longer reply off of their actions speaking volumes. With today's cluttered marketing environment, companies have to publicize their good works. "PR creates safe havens of goodwill for businesses today to be able to expand safely by being in control of public opinion."
To learn more about JoTo PR and their strategic efforts to assist in crisis management and CSR to PR correlation, visit http://www.jotopr.com/.
About JoTo PR:
Based in Tampa Bay, Florida, JoTo PR is an established international public relations agency headed by PR veteran and innovator Karla Jo Helms. After doing marketing research on a cross-section majority of 5000 CEOs of fast-growth trajectory companies, and finding out exactly how they used PR, how they measure it and how they wanted the PR industry to be different, JoTo PR established its entire business model on those research findings. Since its launch in 2009, JoTo PR's team continues to utilize newly established patterns to create timely PR campaigns that comprise both traditional and the latest proven media methods. JoTo PR has taken an innovative approach to PR—aligning it with marketing, using social media to leverage publicity and advanced technology to help companies beat out their competition and increase market share as well as improve return on investment (ROI). Today, all processes of JoTo are streamlined PR services that have become the hallmark of the JoTo PR name. For more information, visit JoTo PR online at http://www.jotopr.com/.
About Karla Jo Helms:
Karla Jo is the CEO and visionary behind JoTo PR, who cut her teeth in PR via Crisis Management, working with litigation attorneys, private investigators and the media to help restore companies of goodwill back into the graces of public opinion. Karla Jo learned firsthand how brutal business could be when there were millions of dollars to be had – and how to navigate those treacherous waters via control of public opinion. Since then, Karla Jo has patterned her agency on a combination of her hard-won Public Relations experience, uncompromising high standards and exacting nationwide market research across multiple industries. She is a hands-on executive who hand picks the PR professionals who work on her team to ensure client results always meet client expectations. Helms speaks globally on Public Relations and how corporations can harness it to drive markets.
1. Turney, Carolyn. "Doing Well by Doing Good: How CSR Boosts the Bottom Line - Stop Hunger Now." Stop Hunger Now Doing Well by Doing Good How CSR Boosts the Bottom Line Comments. Stophungernow.org, 07 July 2016. Web. 23 Aug. 2016.
2. Adams, Susan. "The 10 Companies With the Best CSR Reputations." Forbes. Forbes.com. 17 Sep, 2015. Web. 24 Aug. 2016.
3. "The Importance of Corporate Social Responsibility for Your Business' Image." KCD PR. N.p., 21 June 2016. Web. 24 Aug. 2016
4. Geyman, John. "Corporate Social Responsibility in Health Care: No Such Thing." The Huffington Post. TheHuffingtonPost.com, 10 June 2016. Web. 24 Aug. 2016
5. JoTo PR. "Marketing Research on U.S. Fast-Growth Companies in Healthcare, Finance and IT." JoTo PR. March 2009. 22 Aug. 2016.
6. Monahan, Michael. "How Much Should You Spend on PR?" PR Daily News: Public Relations News and Marketing in the Age of Social Media. N.p., 12 July 2016. Web. 24 Aug. 2016.