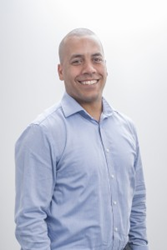 (PRWEB UK) 12 September 2016
Jeff's presentation, 'How will future developments benefit from O&M innovation?' at 9am on Tuesday 20th Sept, will explore three key areas: maximising revenue and reducing costs through the project lifecycle, incorporating O&M innovations at the planning stage, and realising O&M costs through careful development planning.
Jeff Bryan, Market Analysis Manager at Natural Power, said: "Innovation in the offshore wind operations and maintenance sector is critical to cost reduction across the project lifecycle. As our industry moves towards subsidy free, auction based systems, to achieve a significant reduction in the levelised cost of energy of offshore wind, we are continually analysing and improving performance, and we look forward to sharing our experience in this area."
The Forum, organised by business intelligence service group BIS Group s.r.o., will be held specifically to disclose the best practices and innovations in turbine and blade designs, including the application of lightweight materials, improvement of equipment reliability and operational risks and cost reduction and management.
Directors, heads, senior managers and analysts engaged in the offshore wind industry will be in attendance throughout the two-day forum to hear practical case studies, in-depth panel discussions, interactive sessions and workshops where they will discuss and share their experience on approaches to effective O&M and offshore wind turbines including decommissioning.
To find out more about this event, and to register your interest, please visit https://www.bisgrp.com/portfolio/conferences/energy/offshore-wind-operations-and-maintenance-forum.
About Natural Power
Established in the mid 1990s, Natural Power is a leading independent renewable energy consultancy and products provider. The company offers proactive and integrated consultancy, management and due diligence services, backed by an innovative product range, across the onshore wind, offshore wind, wave, tidal, renewable heat, solar pv and hydro sectors, whilst maintaining a strong outlook on other new and emerging renewable energy sectors.
Natural Power has been at the heart of many groundbreaking projects, products and portfolios for more than two decades, assisting project developers, investors, manufacturers, research houses and other consulting companies. With its iconic Scottish headquarters, The Green House, Natural Power has expanded internationally to work in 32 countries, and now employs over 320 renewable energy experts. This project experience spans a portfolio of 69GW which is equivalent to powering 4.7m UK homes.
http://www.naturalpower.com
https://twitter.com/Natural_Power
https://www.linkedin.com/company/natural-power
Contact details:
Jane Maher
PR and Media
Natural Power
T: 07887 995 589
E: janem(at)naturalpower(dot)com
http://www.naturalpower.com https://twitter.com/Natural_Power