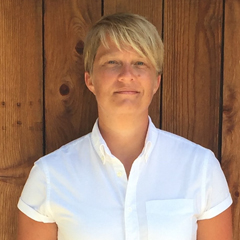 Chicago (PRWEB) September 13, 2016
cleverbridge, a provider of global subscription billing solutions, announces cleverbridge Director of Global Compliance and Information Security Daniela Hagen will present at FOLEYTech Summit Boston 2016 to be held September 21 at The Westin Copley Place in Boston. Hagen will participate in the "Export Controls and National Security" panel discussion from 11:45 a.m. – 12:45 p.m. The event is an opportunity to exchange new ideas and solutions with top investors, attorneys, service providers and entrepreneurs to help businesses tackle today's challenges and grow in an evolving market.
Joining Hagen on the panel will be Bobbi Blake, Vice President, Legal & Business Affairs, Altair Engineering; Scott DePasquale, Chairman and Chief Executive Officer, Utilidata; Danielle Sheer, General Counsel, Vice President, and Corporate Secretary, Carbonite; and moderator Christopher Swift, Senior Counsel, Foley & Lardner LLP. From the Iran Nuclear Accord to the Panama Papers to growing tensions with Russia, global events present new challenges for technology companies working across international boundaries. This panel will explore the U.S. government's growing use of economic sanctions, export controls, and other laws to address those challenges, as well as the strategies technology companies use to manage risk, preserve value and adapt to a rapidly changing world.
Hagen is the Director of Global Compliance and Information Security of cleverbridge, where she is responsible for the design, implementation and management of the company's international compliance framework for their German, U.S. and Japanese office locations. With over ten years' experience in compliance and privacy, Hagen is a former PCI qualified security assessor and regularly provides guidance to the executive team and clients on topics such as international export compliance regulations, privacy and payment-related compliance issues.
For more information or to register for Boston TECH Party: Path to Possibilities and Growth, click here. To learn more about cleverbridge, please contact inquiry(at)cleverbridge(dot)com or visit http://www.cleverbridge.com.
About cleverbridge
cleverbridge provides global subscription billing solutions that help companies build long-term customer relationships and grow recurring revenue streams. With its flexible, cloud-based billing and monetization platform, cleverbridge integrates seamlessly with client systems, simplifies subscription business models and delivers an optimized online customer experience. Leveraging cleverbridge expertise, technology and services, clients monetize products and services more effectively, rapidly expand their global subscriber base and maximize customer lifetime value. Headquartered in Cologne, Germany, cleverbridge has offices in Chicago, San Francisco and Tokyo. For more information, visit http://www.cleverbridge.com.