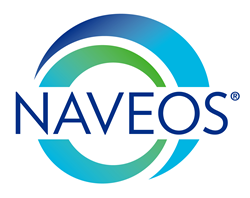 "We are very pleased to continue collaboration efforts with HANYS in this mission critical partnership and look forward to supporting HANYS as they broaden services and capabilities in NY." - Bob Esposito, NAVEOS® President
Sterling, VA (PRWEB) September 14, 2016
NAVEOS®, the premier healthcare data analytics firm, is proud to announce the continuation of its partnership with the Healthcare Association of New York State (HANYS), a non-profit professional association representing the needs of healthcare networks and hospitals in the state of New York.
Through this alliance, HANYS members will have access to cutting edge educational programs and premier solutions to maximize their allowable governmental healthcare reimbursement. NAVEOS® will offer HANYS Members services to optimize their Federal Disproportionate Share Hospital (DSH) reimbursements and to obtain assistance with qualification and retention in the 340B Drug Pricing Program. In addition, non-members will be able to take advantage of the many educational sessions that will be offered by both NAVEOS® and HANYS throughout the year.
By collaborating in such a manner, NAVEOS® and HANYS will continue to add value to healthcare systems and hospitals in New York state in the form of expanded services, capabilities and efficiencies. NAVEOS® is proud to have been selected by HANYS as a long term partner and is very excited about the continued opportunities brought about by this alliance. We look forward to bringing value to current and future HANYS members that will allow them to obtain the resources needed meet their important community needs.
About NAVEOS®
NAVEOS® is the proven leader in maximizing the value of governmental program reimbursements for healthcare providers. Since 2005, our superior approach to data analytics has enabled healthcare providers to realize almost one billion dollars in additional Medicare DSH/340B reimbursement payments.
NAVEOS® has developed a fully integrated Medicare DSH/340B software solution with a national eligibility verification network for both Medicare and Medicaid data. This system, which is the most robust in the industry, uses sophisticated algorithms to match eligibility data with patient data, applies the most up to date Federal and State regulatory parameters, then builds comprehensive deliverables for supporting DSH/340B filings. By leveraging our state-of-the-art technology and unsurpassed domain expertise, we generate best-in-class deliverables that yield impressive value and achieve a stellar (99.7%) audit acceptance rate.
Our unparalleled results, which typically yield 2% - 6% more Medicaid patient days, often:

Allow healthcare providers to attain Medicare DSH/340B qualification
Keep healthcare providers from falling out of DSH/340B Programs
Result in additional DSH reimbursement when following another vendor
Our unique methodology for value creation has established NAVEOS® as industry thought leaders in healthcare reimbursement data analytics. Our services continue to evolve as the Affordable Care Act (ACA) presents new and diverse challenges that can only be met through the innovative analysis of "Big Data".
Questions can be directed to NAVEOS® at info@naveosdata.com or (888)550-2708