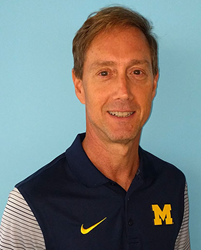 With Gary's leadership, Kit Check will be able to help hospitals realize the benefits of lowering drug spend and increasing quality by applying advanced analytics to the rapidly growing network of hospitals on the Kit Check platform
Washington, D.C. (PRWEB) September 13, 2016
Kit Check, the leader in hospital pharmacy medication tracking software and drug spend optimization analytics, announced today that Gary Voydanoff, formerly EVP Sales and Marketing of QSI/NextGen Healthcare, has joined the company as Chief Commercial Officer. In this newly created role, Mr. Voydanoff will oversee sales, marketing, account management, deployment and customer service teams. Mr. Voydanoff joins Kit Check after more than 18 years in sales leadership at the publicly listed healthcare software company Quality Systems Inc. that includes NextGen Healthcare. He was integral in leading growth from about $5 million in the 1990's in NextGen's predecessor, Clinitec, to nearly $500 million in annual revenue during his tenure.
"We are excited to have someone with Gary Voydanoff's experience join Kit Check to help drive our growth by focusing on the entire customer lifecycle. Gary helped write the script for NextGen Healthcare's rise from a few hundred providers to over 85,000 and nearly half a billion dollars in annual revenue. We see a similar opportunity for Kit Check and look forward to leveraging Gary's expertise as we expand our solutions that help hospital pharmacists by automating manual processes while reducing error rates. With Gary's leadership, Kit Check will be able to help hospitals realize the benefits of lowering drug spend and increasing quality by applying advanced analytics to the rapidly growing network of hospitals on the Kit Check platform," said Kevin MacDonald, Kit Check co-founder and CEO.  
Gary Voydanoff, Kit Check Chief Commercial Officer added, "I see some clear parallels between the early days of NextGen Healthcare and where Kit Check is today. Both companies provide solutions to previously underserved healthcare constituencies. Both companies grew quickly based on technology innovation that streamlines healthcare processes to save time for clinicians while reducing patient risk. And both companies established sizable rosters of happy clients. There are several milestones that healthcare software companies must navigate as they grow. I look forward to helping Kit Check build on its tremendous foundation of hundreds of hospital customers and more than 15 million medications tracked to date."
About Kit Check™
Kit Check™ is the leader in automated hospital pharmacy kit processing and medication inventory tracking software and the most widely used Internet of Things (IoT) solution in healthcare. Kit Check has been a friend to the hospital pharmacist since 2012, tracking over 15 million medications at hundreds of hospitals. The cloud software and RFID-based solutions automate time consuming and error prone manual hospital pharmacy processes to make medication distribution, tracking and reconciliation faster and safer. Kit Check is headquartered in Washington, DC and serves hospitals throughout the United States. For more information please contact Kit Check™ at PR@kitcheck.com or call at (786) 548-2432 ext. 5.
###