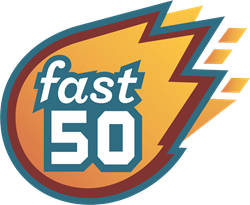 "We credit our recognition to our company-wide commitment to the best in user-engaging mobile and web design and development services for our clients – and our dedication to leadership and solutions in nearshoring."
AUSTIN, TX (PRWEB) September 13, 2016
For the second year in a row, Austin Business Journal has ranked iTexico as one of the city's 50 fastest growing companies – a testament to the global software technology organization's unique strategy and commitment to client innovation & service excellence.
Following its second recognition in two years on the Inc. 5000 list as one of the top 5,000 American businesses providing unmatched innovation and growth to the economy, iTexico's newest prestigious local ranking in a competitive Austin software and technology market illustrates its success and devotion in delivering leading-edge, user-engaging applications to its clients, as well as its leadership in providing innovative nearshore solutions.
"It's an honor to again receive recognition by Austin Business Journal as one of the foremost business leaders and growth generators in the Austin community," said iTexico CEO & Co-Founder Anurag Kumar. "We credit our recognition to our company-wide commitment to the best in user-engaging mobile and web design and development services for our clients – and our dedication to leadership and solutions in nearshoring."
As the need for reliable, future-forward software applications increase in Austin, the United States, and worldwide, iTexico is well positioned with its current staff of over 140 expert designers, architects, and developers in Austin, San Francisco, and Guadalajara, Mexico.
For complete information about Austin Business Journal's 2016 Fast 50, visit http://www.bizjournals.com/austin/news/. For information about iTexico and its comprehensive mobile development and fullstack nearshore solutions, please visit http://www.itexico.com.