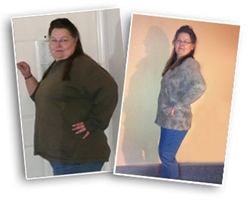 BHP notes that, apart from a long term weight loss, bariatric surgery can provide severely obese patients a variety of well-documented health and wellness benefits…
Los Angeles, CA (PRWEB) September 16, 2016
According to a September 5 article published on NPR, a study on 1,787 armed forces veterans found that a vast majority of weight loss surgery recipients successfully maintained a healthy weight ten years after their procedure. Beverly Hills Physicians (BHP) notes that this study is consistent with the outstanding results they have seen on their patients over the years. BHP further notes that, apart from a long term weight loss, bariatric surgery can provide severely obese patients a variety of well-documented health and wellness benefits, such as:
Improved Heart Function - Beverly Hills Physicians notes that excess weight strains the heart, which can often lead to a variety of cardiac complications including coronary artery diseases and congestive heart failure. The Los Angeles based medical group goes on to note that a significant weight loss with the help of a bariatric surgery, such as a gastric sleeve, can prevent or improve numerous heart problems and greatly reduce the risk of a heart attack. With a healthier heart, of course, patients can enjoy a life that is not only significantly longer but also of a higher quality.
Improved Mobility - Constant pressure on the joints can cause many severely obese patients to develop osteoarthritis and other complications that may significantly restrict their mobility. Moreover, the Los Angeles based medical group notes that patients are often unable to partake in many of their favorite activities and completing simple daily tasks can sometimes become an excruciating struggle. A bariatric surgery can help a severely obese patient lose their excess weight so that they may leave their pain behind, more easily partake in physical activities, and lead healthier and happier lives.
Better Approach to Eating - Severely obese patients who try to lose their weight without surgery typically struggle with food cravings that are almost impossible to ignore. This is largely the reason why so many individuals who have successfully lost weight without surgery in the past have failed to keeping the weight off in the long term, resulting in unhealthy "yo-yo dieting." The Los Angeles medical group notes that bariatric surgery can help severely obese patients lose and maintain their weight in the long term by greatly reducing cravings, making healthier eating habits a lot more feasible, and helping to ensure a long-term win on the battle against obesity.
Beverly Hills Physicians concludes by noting that they also provide non-surgical weight loss programs for patients who want to lose weight but who may not qualify for weight loss surgery because they are not considered severely obese. Interested readers who want to learn more about BHP's cutting edge surgical and non-surgical weight loss programs are encouraged to contact BHP at 800-788-1416 or visit their website at http://www.BeverlyHillsPhysicians.com.