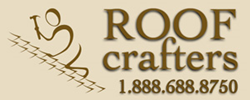 "We decided immediately to use our home remodle experience to help flood victims have a pro helping them"
Baton Rouge, Louisiana (PRWEB) September 14, 2016
An estimated 6.9 trillion gallons of rain fell on Louisiana in the short period from August 8 to 16, causing significant flooding [1]. The state faces at least $8.7 billion in damages, and FEMA has reported more than 134,000 homes have registered for aid [2]. Without adequate assistance to meet these needs, many Louisiana residents are left living in flood-damaged houses made even more dangerous by the presence of mold.
Much of the restoration work has come from neighbors helping each other with clearing damaged materials from homes so that the rebuilding and repairing process can begin. The local building experts at Roof Crafters are engaging with these efforts to help with the extensive recovery process.
With their years of experience in roofing and construction in the Baton Rouge and Denham Springs Louisiana, region, the contractors at Roof Crafters are uniquely positioned to provide professional help in repairing and rebuilding homes damaged by flooding. They're familiar with the city and the conditions that impact construction and housing. By providing their expertise to these flood restoration projects, Roof Crafters is showing its dedication and commitment to helping their community, particular in difficult times. The same quality craftsmanship and technically advanced practices will be applied to this restoration as they would to any Roof Crafters' roofing project.
Roof Crafters are elite roofing contractors who serve the Baton Rouge region of Louisiana. With decades of roofing and construction experience, Roof Crafters is dedicated to providing the best roofing services using the highest-quality roofing materials, highly trained professionals and advanced roofing practices. An Owens Corning Platinum Preferred contractor, Roof Crafters prides itself on using the latest in technology and training to deliver reliable roof installations and repairs to Baton Rouge and Denham Springs residents of Louisiana.