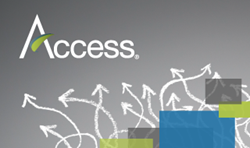 We wanted to go with a company that's tried and true, and because Access is a MEDITECH partner and has glowing reviews we felt they were the best choice.
Sulphur Springs, Texas (PRWEB) September 13, 2016
Access today announced that Graham Health System has chosen its electronic patient signatures and electronic forms solution. The Canton, Illinois-based facility will deploy this system on clinical floors and in patient registration, where patients will authorize registration packets and various types of consents via Wacom STU-500 electronic signature pads. Signed e-forms will be automatically integrated into patient records via MEDITECH Scanning and Archiving.
"Every interaction I've had with Access's staff has been positive," said Graham CIO Jim Schreiner. "Everybody is so customer-focused and you just don't find that with all vendors anymore."
In addition to developing relationships with Access team members, Schreiner and his team decided that an upcoming upgrade to its MEDITECH EHR provided the right opportunity to expand Graham's e-signature project.
"We're moving to MEDITECH 6.15 and as this will enable us to make process changes, we felt it was the right time to add electronic signatures," Schreiner said. "We wanted to go with a company that's tried and true, and because Access is a MEDITECH partner and has glowing reviews we felt they were the best choice."
One of the areas of Graham that will use Access's electronic patient signatures is nursing and surgery. To keep patient data secure and protected, the hospital wants to only provide nurses with e-forms pertaining to their patients. The Access system will meet this need.
"Access's granular security will allow us to serve up procedural, surgical and other consents in the areas that need them, and to distinguish between the documents accessible from various areas and departments," Schreiner said.
Another anticipated benefit on clinical floors is the ability to standardize and streamline workflows focused on electronic signature capture.
"Right now we have manual processes for consent to treat, procedural consents and other consent forms," Schreiner said. "Deploying Access alongside MEDITECH 6.15 gives us the chance to bring more consistency to these processes and to make things easier for our patients."
Graham Health System will also implement the Access solution in patient registration, where it will transform another manual, paper-centric process into a fast, automated and paperless workflow.
"Access e-Signature will save time and eliminate a lot of paper at registration," Schreiner said. "Instead of patients waiting while a registrar prints and scans forms, they'll just apply electronic signatures. We're hoping this will shave time off the admissions process."
About Access
For more than 15 years, Access has developed electronic forms management solutions that eliminate the unnecessary expense, risk and inefficiency of paper forms. Our 100 percent paperless technology enables organizations in any industry to capture, manage, sign and share forms data without printing or scanning. Learn more at http://www.accessefm.com and help Access's partner The Last Well bring clean water and the Gospel to Liberia at http://thelastwell.org
About MEDITECH
Today, more than 2,400 institutions worldwide use MEDITECH's clinically-integrated and interoperable EHR to provide healthcare to the communities they serve. Their robust, patient-centered technology spans the healthcare continuum, including unique functional capacity for ambulatory care, acute care, long-term care, rehabilitation services, behavioral health, and home care. For additional information, visit: https://ehr.meditech.com/
About Graham Health System
Graham Health System offers health care services in Illinois to Fulton and surrounding counties. A Meditech partner using the Magic platform since 1990, Graham migrated to 6.0 in 2012 and will move to 6.15 in 2017. The hospital includes 49 acute beds and 38 long term care beds. The organization also includes a 30 provider multi-specialty clinic with 4 physical locations, Cardiac Rehab, Home Health and Hospice, Home Medical Equipment store, a full service Wound Center with HBO, and a Diploma School of Nursing. Graham celebrates 110 years of providing compassionate, quality health services in the fall of 2016.