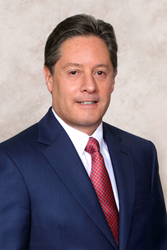 Based on the fact that the embryos weren't tested (in routine IVF cycles), a woman is wasting both time and money while experiencing continued heartache
Los Angeles, California (PRWEB) September 14, 2016
Preimplantation genetic screening (PGS) of blastocyst-stage embryos as part of in vitro fertilization (IVF) treatment greatly improves the ability to achieve a successful pregnancy, particularly for women of advanced childbearing age, according to a study by Southern California Center for Reproductive Medicine, in conjunction with Ovation Fertility™. The study, newly published in the Journal of Assisted Reproduction and Genetics, points out the benefits of PGS in helping women to make more informed choices during the IVF process.
The study took into account that women in their 30s and 40s are likely to have fewer normal embryos for transfer to the uterus during the crucial final stage of IVF. Rather than base pregnancy results solely on the success rate of each embryo transfer, the study evaluated the impact of PGS on an entire IVF cycle. This methodology gave a more accurate prediction of a woman's likelihood to become pregnant when starting an IVF cycle by taking out the "bias" related to whether she had any normal embryos to transfer.
The study concluded that women 40 years old and younger who had a single genetically normal embryo transferred had a statistically higher chance of achieving pregnancy than women who did not use PGS testing. For women older than 40, PGS improved the ability to more accurately predict success. It also drastically decreased the incidence of pregnancy loss, highlighting the fact that the inability to achieve a genetically normal embryo accounts for the majority of IVF failures.
Robert E. Anderson, M.D., of Southern California Center for Reproductive Medicine co-authored the paper, along with research leads John B. Whitney, B.S., and Mitchel C. Schiewe, Ph.D., both of Ovation Fertility. In the paper they demonstrate that by identifying (and therefore not transferring) chromosomally abnormal embryos, PGS improves the efficiency of IVF.
The study allows for a fair, standardized analysis of live births per IVF cycle initiation, the researchers noted. As a woman gets older, the risk of having only abnormal or no embryos to transfer increases, clearly demonstrating the importance of PGS.
Combatting the Emotional Toll
PGS predicts the viability of embryos by screening for chromosomal abnormalities. With untested embryos, a woman undergoing IVF might have one or two embryos transferred each month, only to have either a negative outcome or a spontaneous miscarriage of a chromosomally abnormal embryo.
"Based on the fact that the embryos weren't tested, a woman is wasting both time and money while experiencing continued heartache," Schiewe notes. "You can't put a dollar figure on the emotional toll. Understanding why some IVF cycles fail makes it easier for patients to decide on the best course for continued treatment."
When embryos are tested, even if they're all abnormal, at least that's an outcome the patient can deal with," he adds. "Time is critical, especially to older patients. They need to rapidly decide about moving on to the next cycle rather than waiting three to four months to find out that none of their untested embryos worked."
PGS Results in Patients of Advanced Maternal Age
For patients 40 years old and younger, the researchers found that cycles incorporating PGS resulted in higher live birth rates per egg retrieval. In analyzing 287 embryo transfers and more than 1,000 PGS-tested blastocysts, they saw an overall 97 percent increase in live-birth percentages in the group undergoing genetic screening.
In a review of all study cycles, patients younger than 43 exhibited higher implantations, clinical pregnancies and ongoing/live birth rates per first transfer, compared to patients who underwent the transfer of untested embryos. After re-analyzing the data to include all cycles, regardless of outcome per first transfer, the researchers found an increase in pregnancy for all ages but statistically significant benefits for patients younger than 34 and those in the 38 to 40 age group.
About Southern California Center for Reproductive Medicine
The Southern California Center for Reproductive Medicine in Orange County is an independent, full-service fertility clinic, in operation since 1992. The center specializes in the treatment of infertility, reproductive endocrine disorders and miscarriage. Robert E. Anderson, M.D. works to provide the best possible treatment to infertility patients from all over the country and the world. His unique combination of compassionate care and cutting-edge research and technology help patients overcome the complex causes of infertility. For more information, visit: http://www.socalfertility.com