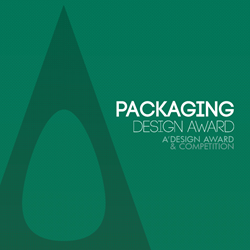 Como, Italy (PRWEB) September 14, 2016
The International A' Packaging Design Awards is annually organized by A' Design Award and Competition in pursuit of recognizing the world's best packaging design for products and services. Every year, A' Packaging Design competition is presenting a panel of highly esteemed jury that are experts in packaging, design, branding, and consumer products to evaluate every project submitted to A' Design Award.
The first step of A' International Packaging Design Awards is a free registration followed by submission of a product or concept for the Packaging Awards. Successful projects that received a high preliminary score can proceed with nomination, however it shall be noted there is a nominal fee for nominating entries for International Packaging Awards jury consideration.
This year submissions to the International A' Packaging Design Awards can be made in several different sub-categories: Solid/Dry Food Packaging, Alcoholic Beverage Packaging, Packaging for Cosmetics & Hygiene, Liquid Food and Non-Alcoholic Beverage Packaging, Medical Goods, Medication and Pharmaceutical Goods Packaging, Promotional Packaging, Invitations and Greetings and Packaging of Other Goods. All projects can be presented as 3 Dimensional Packaging and 2 Dimensional (Graphics Work) on Existing Packaging.
Deadline for entries to the International A' Packaging Design Awards is on September 30, 2016. Results of the A' Packaging Design competition will be announced on April 15, 2017 through the network of international packaging design oriented media.
Laureates of the A' Packaging Design accolades will be awarded with the highly coveted A' Design Prize which contains a Design Excellence Certificate, Lifetime license to use the A' Packaging Design Awards Winner Logo, Yearbook of Best Designs, Exhibitions of Awarded Works in Italy, Exclusive Design Award Trophy, Two-Person Invitation to the A' Design Awards' Gala-Night, Entry to Prime Clubs, as well as inclusion in World Design Rankings. In addition, all the winners will receive a Press Kits prepared and distributed to thousands of press members who have gained press accreditation from A' Design Awards.
About International A' Packaging Awards
The International A' Packaging Awards, yearly organized by A' Design Award & Competition, has been established to highlight and recognize the best packaging design works from across the globe. The ultimate aim of the A' Packaging Design Awards is not only recognize the best packaging projects but to push designers, companies and brands worldwide to create superior products that benefit society and create a positive value, develop sustainability and environmental consciousness. To learn more about the A' Design Awards and the International A' Packaging Design Awards please visit http://www.designaward.com