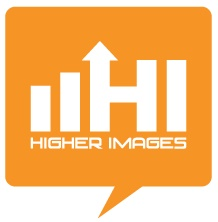 I'm very pleased that Higher Images' employees love not only what they do for our clients, but their work environment as well.
Pittsburgh, PA (PRWEB) September 13, 2016
Higher Images, one of Pittsburgh's most successful full-service digital marketing agencies, was named one of the "2016 Best Places to Work in Western Pennsylvania" and ranked 16th in the Top 20 Largest Area Multimedia/Digital Marketing firms in the Pittsburgh Business Times' Book of Lists.
Higher Images, celebrating its 15th year in business, designs custom websites and creates SEO, social media, mobile marketing apps, and digital advertising programs. The 20-person staff develops branding campaigns for local, regional, and national clients that center around goal-oriented results and complete accountability.
The 2016 Best Places to Work in Western Pennsylvania honors the region's most outstanding workplaces. Winners are selected based on an online employee survey in June of this year and are honored at an event and in a special Pittsburgh Business Times supplement. All of the award recipients will be honored at an event in October at the Pittsburgh Westin Convention Center Hotel.
"I'm very pleased that Higher Images' employees love not only what they do for our clients, but their work environment as well. Every staff member is dedicated to our core values of passion, loyalty, accountability, independence, and trustworthiness. We all take pride in our work, and our commitment to our customers is what drives us to create the best digital marketing products on the market," said Bryan Thornberg, president of Higher Images.
Higher Images regularly organizes staff picnics, offers a game room that employees use to relax during breaks, and rewards hard work with off-site events. Higher Images is also the presenting sponsor for the Pittsburgh Business Show, a business-to-business expo, being held at the David L. Lawrence Convention Center on Wednesday, April 19 and Thursday, April 20, 2017.
To learn more about Higher Images, its services, and employment opportunities, please visit our website at http://www.higherimages.com.
About Higher Images
Established 15 years ago, Higher Images is one of Pittsburgh's longest-standing digital marketing firms. The firm's success has always revolved around offering superior client accountability and tracking, allowing clients full control of their digital dollars. Higher Images digitizes all the marketing that a company does and shows returns on their investment by providing tangible results for marketing dollars spent. The firm's many awards and recognitions include being named one of the fastest-growing top 100 companies in Pittsburgh and one of the best places to work in Pittsburgh.
About the Pittsburgh Business Times
The Pittsburgh Business Times is Western PA's premiere source of local business news coverage, keeping business professionals up-to-date with the changing business landscape in the region. It is an invaluable tool for any business owner looking to grow a business. Every week, the Business Times delivers exclusive business leads, Top 25 Lists, executive profiles, new businesses filings and unlimited online access to exclusive content for subscribers only. For further information, please visit the Pittsburgh Business Times.