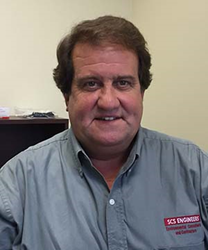 ORLANDO, FL (PRWEB) September 15, 2016
Landfill Operations and Health & Safety expert Daniel L. Jansen recently joined SCS Engineers as a Senior Project Advisor in the Orlando, Florida, office of SCS Field Services. Mr. Jansen will provide SCS clients with sustainable and innovative solutions to their regulatory requirements, permit compliance, and perform and document environmental health and safety audits for landfills, transfer stations, waste hauling divisions, medical waste incinerators, and closed landfills.
Mr. Jansen will develop action plans to help safeguard client compliance with audit findings, and he will conduct and verify Environmental Health & Safety (EH&S) training for clients and SCS Engineers and SCS Field Services employees. He will audit and consult on OM&M activities at landfills, transfer stations, and other waste disposal facilities and develop solutions to address the unique conditions at each facility.
Before joining SCS Engineers, Mr. Jansen was an Environmental Compliance Specialist for a waste solution firm where he was responsible for environmental regulations and permits such as NPDES, wastewater, air, stormwater retention, wetlands, facilities operating permits and expansions. During his tenure he developed written programs required by OSHA addressing site-specific conditions associated with multiple transfer stations and a MSW landfill.
His experience working for seven years for a large, private waste management company in their Corporate Internal Audit Group performing engineering, environmental compliance, financial, permit, and OSHA audits at the company's landfills, transfer stations, recycling facilities, and hauling companies in 40 states and Puerto Rico is particularly valuable. Mr. Jansen's experience will support SCS clients using SCSeTools® to use the platform's full capabilities for EH&S, plus operations and compliance.
"Dan brings 34 years of landfill finance, operations, and regulatory compliance experience to SCS, and he has an outstanding reputation in Environmental Health & Safety," said OM&M Assistant Division Manager Pete Carrico. "We are excited to welcome him to SCS as part of our expanding team."
Mr. Jansen is HAZWOPER certified. He has developed and maintained numerous environmental and Health & Safety records to ensure compliance with federal, state and local regulatory agencies as required by their permits, regulations, and OSHA Standards.
About SCS Engineers and SCS Field Services
SCS Engineers' environmental solutions are a direct result of our experience and dedication to solid waste management and other industries responsible for safeguarding the environment. SCS Field Services OM&M provides safe operation, monitoring, and maintenance services for a broad range of solid waste and environmental control facilities. For more information about SCS, please visit our website at http://www.scsengineers.com.