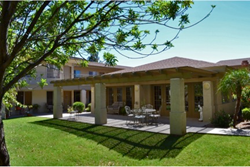 John Wenzlau, Glencroft's CEO, commented, "The Ziegler team was extremely thorough and helpful through this four-month process, and there was never a doubt that it would come to a successful conclusion."
CHICAGO, IL (PRWEB) September 13, 2016
Ziegler, a specialty investment bank, is pleased to announce the successful closing of the $20,460,000 non-rated, fixed-rate Series 2016 Bond issue for Glencroft Senior Living.
Friendship Retirement Corporation d/b/a Glencroft Senior Living is a Glendale, Arizona non-profit corporation founded in 1970 to provide a broad continuum of high quality senior services in a manner that demonstrates love and compassion. The Corporation is the sole corporate member of Glencroft Towers I, Sarah's Place, Friendship Foundation and Colter Commons. The Corporation, Glencroft Towers I and Sarah's Place offer 752 resident accommodations at one of the largest continuing care retirement communities in Arizona. The Obligated Group at issuance of the Series 2016 Bonds will include all entities except Colter Commons. Glencroft Towers I and Sarah's Place were funded with HUD and FHA-insured loans, respectively, and will be refinanced with proceeds of the Series 2016 Bonds.
Proceeds of the Bonds will be used to (i) refund the Series 1997 variable rate bonds, issued by Friendship Retirement Corporation; (ii) refund the Glencroft Towers I HUD and Sarah's Place FHA-insured loans; (iii) pay, reimburse, or refinance certain indebtedness of the Obligated Group incurred in connection with costs of constructing, renovating, remodeling, and equipping the Obligated Group facilities; (iv) fund a debt service reserve fund; and (iv) pay costs of issuance.
The Series 2016 Bonds total $20,460,000 in aggregate and are comprised entirely of unrated, fixed-rate, tax-exempt bonds.
The Series 2016 Bond issuance marks an important achievement for the Glencroft organization. Glencroft was hit hard by the recession and housing market crash in Phoenix, and in 2014 new management was brought in to turn around the community. Led by CEO John Wenzlau, Glencroft switched from an entrance fee model to a rental model, put a new leadership team in place, and implemented major changes to the marketing department, all of which led to dramatic occupancy improvement. Glencroft's repositioning and entrance into the middle-income rental market has proven to be very advantageous, as this marketplace has been underserved by non-profits in the area.
John Wenzlau, Glencroft's CEO, commented, "When we began our visioning process to make Glencroft more competitive in the current senior market, we realized that we needed good financial guidance to move our community forward. At the end of the day, the choice for us was very clear and we engaged Ziegler as our financial partner for this refinancing project. The Ziegler team was extremely thorough and helpful through this four-month process, and there was never a doubt that it would come to a successful conclusion."
"This transaction sets up Glencroft well for the future," commented Mary Muñoz, Managing Director in Ziegler's senior living practice. "The community will be making some important capital improvements that will benefit current residents and position Glencroft well to compete in its market moving forward. The current management team has done a tremendous job putting Glencroft on a path to success, and investors recognized that and are partnering with this team to continue the good work."
Ziegler is one of the nation's leading underwriters of financing for not-for-profit senior living providers. Ziegler offers creative, tailored solutions to its senior living clientele, including investment banking, financial risk management, merger and acquisition services, investment management, seed capital, FHA/HUD, capital and strategic planning as well as senior living research, education, and communication.
For further information on the structure and use of this issue, please see the Official Statement located on the Electronic Municipal Market Access system's Document Archive.
For more information about Ziegler, please visit us at http://www.Ziegler.com.
About Ziegler:
The Ziegler Companies, Inc., together with its affiliates (Ziegler), is a privately held, specialty investment bank with unique expertise in complex credit structures and advisory services. Nationally, Ziegler is ranked as one of the leading investment banking firms in its specialty sectors of healthcare, senior living, religion, and education, as well as general municipal and structured finance. Headquartered in Chicago, IL with regional and branch offices throughout the U.S., Ziegler provides its clients with capital raising, corporate finance, FHA/HUD, strategic advisory services and research. Ziegler serves institutional and individual investors through its wealth management and capital markets distribution channels.
Certain comments in this news release represent forward-looking statements made pursuant to the provisions of the Private Securities Litigation Reform Act of 1995. This client's experience may not be representative of the experience of other clients, nor is it indicative of future performance or success. The forward-looking statements are subject to a number of risks and uncertainties, in particular, the overall financial health of the securities industry, the strength of the healthcare sector of the U.S. economy and the municipal securities marketplace, the ability of the Company to underwrite and distribute securities, the market value of mutual fund portfolios and separate account portfolios advised by the Company, the volume of sales by its retail brokers, the outcome of pending litigation, and the ability to attract and retain qualified employees.
# # #