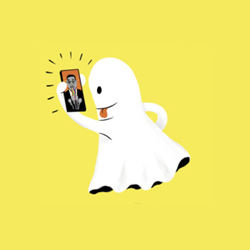 New York, NY (PRWEB) September 14, 2016
PR News will host a webinar on September 20 that will cover all things Snapchat from the basic and advanced tools, to strategic looks at real, successful campaigns, so that communicators can use this platform to its full potential.
To register online, visit: http://www.prnewsonline.com/webinars/how-brand-communicators-are-using-snapchat-now
Snapchat has surpassed Twitter in daily usage and reports over 100 million daily active users who watch over 10 billion videos per day. This year, the app has seen major growth in every age bracket, with the biggest jump in users ages 25 to 44. Top communicators at PwC, United Way Worldwide and Everlane, will demonstrate how to use the platform to grow audiences and max out brand exposure and awareness.
Attendees will learn how to:

Make the case to upper management for devoting resources to Snapchat
Determine when to use Snapchat's native interface versus its Memories update
Create appealing Snapchat content with a small team and limited resources
Identify influencers on Snapchat and partner with them to maximize your reach
Strategize and design paid geofilter campaigns that make the most of a small budget
Brainstorm inexpensive geofilters for use at live events
Integrate stickers, Bitmoji and filters for creative interest
Cross-promote on other social channels to boost messaging and Snapchat following
Make use of available tools to measure which snaps are most effective
Drive internal employee engagement and excitement around organization-wide events
Evaluate direct interaction with followers, including how often to respond to individual snaps
This highly interactive webinar will allow for real-time Q&A's to ensure specific questions are answered. To register for PR News' Snapchat webinar on September 20, visit: http://www.prnewsonline.com/webinars/how-brand-communicators-are-using-snapchat-now
Webinar attendees receive full access to speaker presentations along with a certificate of completion. Webinar tuition is based on location, not number of participants, so each registration site can have multiple participants for one low price. If you have further questions, contact Jessica Placencia at jplacencia(at)accessintel(dot)com.
The PR News Group at Access Intelligence, LLC is a go-to source that serves the communications and marketing community at corporations, agencies and nonprofits. With the launch of its weekly newsletter over 70 years ago, PR News has remained dedicated to supporting the growth of communicators all while keeping them abreast of the latest news affecting the industry. For more information, please visit http://www.prnewsonline.com.
###