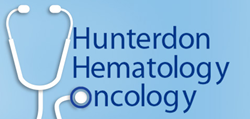 Scotch Plains, NJ (PRWEB) September 14, 2016
The practice is excited to announce a few new hires of physician's, Dr. Swee Jian Ngeow who completed fellowship at Montefiore Medical Center in Bronx, NY and Dr. Megha Shah, who completed fellowship at the Fox Chase Cancer Center in Philadelphia, PA. They have a financial counselor who works with their patients to ensure that out of pockets expenses are not obstacles to a patient's treatment.
With their robust clinical trial department, they boast participation with both Pharmaceutical and Cooperative Studies due to their Academic Affiliation. They have partnerships with innovative biotechnology companies to offer precision medicine/ oncology treatment. The practice also has the Advanced Cancer Care, located in a comfortable community setting.
While offering the latest and most advanced treatment options, they can move quickly with implementing new cancer fighting drugs because they don't have to wait for a hospital to add it to a formulary.
In addition, they have a physician dispensing unit for oral oncology drugs and supportive care drugs to make things suitable and convenient for their patients. They have all of the supportive services that large academic institutions offer yet, they are small and personable ready to fulfill your needs. Due to their unique partnership with Hunterdon Medical Center, their patients have access to: oncology rehab, dedicated oncology social workers, dietitians, and radiation. It's a great convenience that all of the above services are in the same building.
Hunterdon Hematology Oncology, LLC is conveniently located in Flemington, NJ. For more information and locations, visit their online profile here: http://njtopdocs.com/nj-doctors/hunterdon-hematology-oncology-llc/
About Us
NJ Top Docs is a comprehensive information resource of Top Doctors, Dentists and Hospitals. We are profiling over 900 Healthcare Providers and have made it convenient for you to find them.
NJ Top Docs allows patients to "meet" these providers online before making their appointment.
For more information, visit http://www.NJTopDocs.com.
You can also follow us on Facebook – Twitter – YouTube