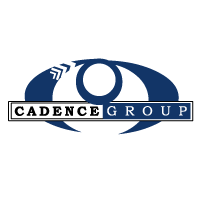 Atlanta, GA (PRWEB) September 15, 2016
Information Governance Professionals from Atlanta-based Cadence Group will join thousands of other organizations from around the country at the ARMA International LIVE! Conference & Expo on September 25-27, 2016. This year's ARMA shares a focus on core strategies and education regarding the ever-changing regulatory horizon and options for management, assessment and storage of crucial data by both private and public entities; an area Cadence Group has excelled in and supported for its clients the past two decades.
Mary Beth Weaver, our Director of Washington D.C. Services, will be hosting a panel titled "Handling the Seven Deadly Stakeholders." The panel begins at 2:40 on Monday, September 26th, and she will discuss how to identify and respond to seven types of difficult stakeholders RIM professionals may encounter. Whether stakeholders are apathetic or dismiss, hostile or helpless, too busy, dismissive, or misinformed, participants will be able to recognize motivations and win stakeholders over with essential strategies of communication, change management, and conflict resolution.
As one of more than 100 exhibitors at the conference, Cadence Group will be in the Consultant's Corner (Booth 357-2) sharing recent case studies and expertise on a variety of tools for Records and Information Management in real-world applications. Furthermore, we will be answering questions regarding software evaluation methodology, advantages/disadvantages of enterprise content management vs. information archiving solutions records and information management training, e-mail management, and network shared drive cleanup strategies.
"We appreciate that ARMA effectively supports Consulting Firms, as well as the needs of ARMA attendees, by offering the Consultants Corner. We are excited to continue our commitment again this year and will be in the Exhibit Hall offering expert advice and an explanation of our federal and commercial service offerings," explained Tina Teree Baker, ERMM, Cadence Group President.
To learn more about the event, visit http://www.arma.org/arma-conferences/san-antonio-2016
About Cadence Group™
Cadence Group, a certified woman owned small business, is a user-centric information management consulting firm with 25 years of experience in information management services. Headquartered in Atlanta, GA, with an office in Washington, D.C., Cadence Group provides services to corporate, non-profit, and government clients. By creating structured, compliant, and sustainable information management strategies, Cadence Group helps clients optimize information assets, maintain compliance, and acquire information experts through our consulting and placement services.
Cadence Group
1095 Zonolite Rd NE #105
Atlanta, GA 30306
Phone: (404) 874-0544