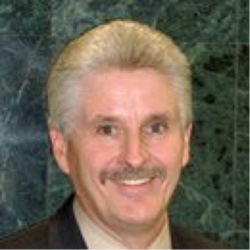 Philadelphia, PA (PRWEB) September 15, 2016
The Phoenix Group, with headquarters in Philadelphia, PA, is pleased to announce the addition of Mike Spelman to lead Phoenix Financial Print Corporation, the regulatory compliance and financial printing division. As CEO, Mike is responsible for growing and delivering the company's vast array of compliance solutions and consultation services designed for corporate issuers and investment companies throughout the country.
Phoenix Financial is focused on simplifying the overall Annual General Meeting (AGM) process for publicly traded companies with a range of services covering the full compliance spectrum—from planning through shareholder dissemination. Mike's expertise is grounded in best practice recommendations to connect with investors and increase shareholder participation.
According to Barry Green, Chairman of The Phoenix Group, "As financial printers, our role is to compose, file, produce, and deliver shareholder reports. As a true partner, we share our years of annual meeting experience to improve costs, extend timelines, and ultimately get materials into the hands of investors in the most efficient way possible. That is exactly where Mike's 35 years of experience will allow us to demonstrate our partnership approach and differentiate us from other financial printers."
Mike adds, "When The Phoenix Group contacted me about leading the charge to expand its Financial Print division, I jumped at the opportunity. My new role as CEO allows me to construct a service offering that incorporates the 'best of' client services in an environment supportive of genuine partnership with our clients. I am available to provide expert consultation to stratify mailings, target key investor groups, and reduce a company's notice & access expense."
Mike brings extensive executive management, sales, and printing experience to Phoenix Financial, having previously spent a number of years at DG3, ADP, and Bowne.
About Phoenix Financial Print Corporation
Phoenix Financial provides end-to-end compliance solutions to many of the largest publicly traded companies in the world. The company has a state-of-the-art 170,000 square foot manufacturing facility and features consultation and on-site client services as integral to its financial print offerings. The company is headquartered in Philadelphia, PA with additional offices in Atlanta, GA, Scottsdale, AZ, and New York, NY. Manufacturing facilities are located in PA, NJ, CA, and IL. For more information, visit us at http://www.phoenixfinancialprint.com.