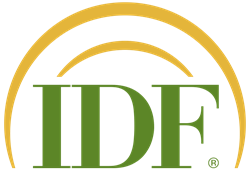 "The Olympia Expo is an annual event IDF's representatives look forward to each year, in part because of the overwhelming attendee interest in our complete chicken protein isolate products."
Springfield, MO (PRWEB) September 15, 2016
International Dehydrated Foods, Inc. (IDF) announced recently it will host a booth at the 2016 Joe Weider's Olympia Fitness & Performance Expo on Friday, September 16 and Saturday, September 17 at the Las Vegas Convention Center in Las Vegas. Former Mr. USA and World IFBB professional bodybuilder David Hawk will join company representatives to share the benefits of its most recent protein ingredient, CHiKPRO™ Chicken Protein Isolate Powder.
Kurt Angle, a former Olympian, will also promote the successful concentrated protein powder alongside Hawk during the event. Both athletes are supporters of CHiKPRO™ and its benefits due to its ability to help athletes gain and recover muscle strength quickly. In addition to their years of expertise as athletes and nutrition enthusiasts, Angle and Hawk are co-owners of BarnDad Innovative Nutrition, which will sell CHXN-PROTEIN™ and CHXN™ 100% Chicken Protein Isolate on its website (barndadnutrition.com) in conjunction with event promotions for the Olympia Expo.
About CHiKPRO™ Chicken Protein Isolate Powder
CHiKPRO™, IDF's featured high protein powder, provides the power of chicken protein in a convenient powder form and carries clear benefits that make it particularly useful for athletes and other active people. This innovative new protein powder is free of gluten and dairy and also boasts these key benefits:

Natural, 100% real chicken
Non-allergenic
Nutritionally comparable to chicken breast
No water retention or bloating
Ideal for the critical two weeks before competition
The most concentrated form of essential amino acids
Natural potassium/sodium ratio
No more grilling!
"CHiKPRO™ is hugely accessible as a supplementary ingredient for athletes and nutrition enthusiasts alike, not only for its obvious health qualities but because it's truly a protein free of common allergens; it's also gluten- and dairy-free, which makes it ideal for those who have dietary restrictions but still want to enjoy the benefits of high-quality protein," said IDF's Vice President of Sales, Marketing, and Technology Stephanie Lynch. She continued, "Having a presence at the world's premier bodybuilding and fitness showcase is a great way to introduce CHiKPRO™ to a passionate and dedicated group of athletes, not to mention the honor of having long-time sports nutrition authorities like David Hawk and Kurt Angle voice their support for our products."
CHiKPRO™ Representation at the Olympia Expo
The 2016 Joe Weider's Olympia Fitness & Performance Expo will take place at the Las Vegas Convention Center from Thursday, September 15 to Sunday, September 18. Representatives stationed at IDF's CHiKPRO™ booth will pass out fresh samples of CHXN-PROTEIN™, a gravy powdered by CHiKPRO™. CHXN™ 100% Chicken Protein Isolate will also be available for discounted purchase at the booth as well as offered online at barndadnutrition.com. "The Olympia Expo is an annual event we look forward to each year, in part because of the overwhelming attendee interest in our complete chicken protein isolate products," said IDF Marketing Communications Manager Erin Danastasio. She continued, "We'll pass out CHiKPRO™ chip clips that will be clipped to a crisp snack made with our CHiKPRO™, which has been a huge hit at the past expos. We also plan to have some quick recipes displayed at the booth to inspire attendees to think about all the ways they can use CHiKPRO™in their day-to-day meals."
CHiKPRO™ Social Media Contest
Danastasio also described a photo contest that CHiKPRO™ representatives will promote during the expo: "We'll hand out cards that will ask attendees to post a photo or video of themselves making something with CHiKPRO™ on our Facebook page. The selected winner will win a case of CHXN-PROTEIN™."
For more information about International Dehydrated Foods, Inc. or CHiKPRO™ Chicken Protein Isolate Powder, visit chikpro.com or contact Erin Danastasio at edanastasio[at]idf[dot]com. For further details about the 2016 Joe Weider's Olympia Fitness & Performance Expo, visit mrolympia.com.