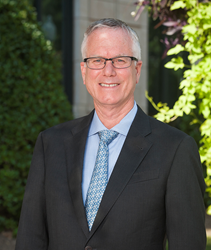 I'm looking forward to adding to OTO's momentum, and maintaining their standard of excellence in all projects.
Spartanburg, SC (PRWEB) September 14, 2016
OTO Development, South Carolina's fastest-growing hospitality company, announces the addition of a Stephen Daley, VP of Construction, to their executive team.
Formerly the Projects Director for Contraco W.L.L., a general contractor based in Doha, Qatar, Mr. Daley joins the OTO team with over 25 years of experience managing construction projects in the hospitality, commercial, and institutional markets. Adept across all levels of high-profile project construction, Daley's most recent project was the construction and outfitting of the luxury 5-star resort hotel in the State of Qatar. The resort project is valued at $1.25+Bn-dollar and includes beachfront villas, a waterpark and complete infrastructure development. Prior to Contraco W.L.L, Daley was the senior manager for the construction of the National Museum of Qatar for Hill International and was Marriott International's senior manager for international construction responsible for the design and construction of over 50 hotels in 20 countries.
"We warmly welcome Stephen to OTO. His skill set in managing complex development projects and environments is remarkable, and we're confident in his strengths," remarked Corry Oakes, CEO.
Daley's role with OTO will be to work collaboratively with the executive team. He will be responsible for oversight of OTO's national construction efforts and work closely with the real estate team on the entitlement process for all deals. OTO currently has 13 properties under construction and 5 more in the entitlement stage.
"The opportunity to enter a new segment of hospitality excites me, along with the diverse portfolio of properties OTO is currently developing. I'm looking forward to adding to OTO's momentum, and maintaining their standard of excellence in all projects," Daley remarked.
About OTO Development
Established in 2004, OTO Development is an award-winning, rapidly growing hotel development and management company. Our industry leadership position is anchored by a portfolio of great hotels managed by exceptional people. In the past ten years, OTO Development has developed over 60 hotels and currently operates portfolios of hotels for a publicly traded REIT, private equity firms and high net worth individuals. Today, the company continues its impressive growth through third party management contracts and with a steady development pipeline in urban markets such as San Francisco, Los Angeles, San Diego, Manhattan and Washington DC.