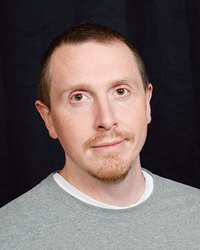 What's happened is that a lot of television-generation people have been thinking of the Internet as an interactive television, which fundamentally misses the educational opportunity.
(PRWEB) September 13, 2016
Education has long been promoted as the key to future readiness, but Dominic Blais, who leads the Village.School learning project, says that the existing forms of education have already reached the limit on how they can improve the world. But Village.School, which was built around a radically different style of online education, is going to revolutionize the educational industry according Blais, CEO of Village.School's parent company, IfWizard Corporation.
Although there have been many attempts to use technology in education with billions spent each year, Blais believes that almost all of these attempts have failed to sufficiently embrace the core idea of the Internet: expression.
"Most policymakers and even technologists haven't really understood the soul of the Internet, instead thinking of it as just a more powerful extension of what they already do," Blais said in a recent interview, "What's happened is that a lot of television-generation people have been thinking of the Internet as an interactive television, which fundamentally misses the educational opportunity."
Blais believes that the Internet, which first became available to the public in the 1980s and became widely popular around 1995, is an entirely different invention with massive societal implications that are still ahead.
"Historically, only a small class of folks were writing and reading, but because the readers and writers were of roughly equal number, there was actually a lot of creative dialogue and thinking," Blais said.
"With the printing press and the modern age, the number of readers dramatically increased but the number of writers has lagged far behind. The modern age has had a very top-down hierarchy as a result and even our ideas about nations as homogenous entities reflect this depersonalization."
Blais thinks our society as a whole is currently experiencing a vast, but subtle shift towards a new kind of literacy.
"The key thing about the Internet is that now we can have a billion writers as well as a billion readers. The implications of this are huge, just totally huge for education. But most organizations are trying to digitize existing textbooks and use the Internet as an assembly line for human standarization," Blais said.
Village.School is a project that Blais says reflects the real potential of the Internet. An open online education platform, Village.School is the first of what Blais believes will be many educational ventures to explore a more democratic and participatory Internet experience.
Blais says one of Village.School's key differences is "allowing for diverse beliefs about what is true" and claims this is a total game-changer for education.
"The minute you set aside the idea of one absolute truth that everyone needs to believe and recognize that different people can have different truths, you've opened up a whole new world of diverse perspectives and world views. It makes education about understanding each other's philosophy and beliefs instead of collective conformance."
Blais continues, "What's really beautiful about this is how there are so many creative, interesting, and unique perspectives in the world. Instead of seeing the global society as one big nation where everyone marches under the same thoughts, the Internet's intrinsic answer to education is a global conversation with countless villages and individual voices. We want everyone's voice to be heard at Village.School."
Village.School is currently seeking signups for early access at the Village.School website and Blais expects Village.School to become generally available early in 2017.