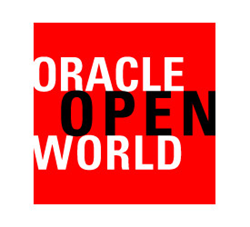 Parsippany, NJ (PRWEB) September 14, 2016
Dialogic, a cloud-optimized applications and infrastructure solutions provider for service providers, enterprises, and developers, today announced that that the company will be participating in Oracle OpenWorld 2016, acting as an integral part of a number of live demonstrations showing advanced customer experience applications based on Dialogic® PowerMedia® XMS.
As part of the Enterprise Communications Academy being held on Wednesday, September 21, Oracle will demonstrate a WebRTC-based identity verification application that allows banks, financial, and energy companies to remotely verify new customer's identities via a video call using the end-user's mobile device. Based on the Oracle Communications WebRTC Session Controller, the demonstration utilizes Dialogic's PowerMedia XMS to record the voice and video interaction between the agent and customer. Required by various industry regulations and governmental agencies, recording of voice and video interactions is often a mandatory function for contact centers and customer care applications. Open to qualified enterprise buyers, the Enterprise Communications Academy event requires pre-registration.
In addition, Dialogic's PowerMedia XMS software media server will be demonstrated as part of the Oracle Service Cloud customer experience application in the Oracle Communications pavilion within Oracle Open World. The live demonstration will show WebRTC-based customer interaction and recording made possible by the media recording and playback features of Dialogic PowerMedia XMS. The demonstration will be occurring in the San Francisco Marriott Marquis second floor atrium during exhibit hours on Monday, September 19 through Wednesday, September 21.
"These live communications demonstrations at Oracle OpenWorld give a glimpse at the future of customer care applications utilizing WebRTC, Oracle WSC, and Dialogic technology," said Jim Machi, Senior VP of Product Management and Marketing at Dialogic. "We're confident that visitors will be impressed with the rich, high-quality voice and video experience made possible by Oracle WSC and PowerMedia XMS software."
Dialogic's PowerMedia XMS is a highly scalable, software-only media server that enables standards-based, real-time multimedia communications solutions for IMS, MRF, Enterprise, and WebRTC applications on premise or in the cloud. Built on 15-plus years of software media processing experience, PowerMedia XMS is trusted by world-class service providers and large enterprises to power millions of rich media sessions.
To learn more about PowerMedia XMS, visit the product information center at: http://www.dialogic.com/en/products/media-server-software/xms.aspx
About Dialogic
Dialogic is a leading cloud-optimized solutions provider for real-time communications media, applications, and infrastructure to service providers, enterprises, and developers around the globe. Based in Parsippany, NJ with offices worldwide, Dialogic helps 48 of the world's top 50 mobile operators, and nearly 3,000 application developers build and deploy on agile networks. Learn more about how Dialogic is enabling agility by following us on Twitter @Dialogic, and visiting http://www.dialogic.com and the Dialogic Blog for the latest industry news, trends, and advice.
Dialogic and PowerMedia are registered trademarks of Dialogic Corporation or an affiliate or subsidiary thereof ("Dialogic"). Other trademarks mentioned and/or marked herein belong to their respective owners.
Contact:
Dialogic
Tim Moynihan
VP of Marketing
(973) 967 5001
Timothy(dot)moynihan(at)dialogic(dot)com