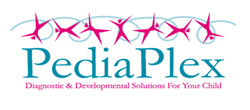 This is a huge honor and we are proud of the excellent service our staff provides to families in the community.
Southlake, Texas (PRWEB) September 15, 2016
When it comes to choosing a medical provider, parents want their children to see the best. They want to know that their children are receiving high quality care from someone they can trust. In a recent poll from DFW Child, parents from throughout the area nominated three PediaPlex therapists to the Mom-Approved list, showing their trust, confidence and appreciation for the care these medical providers extend to their children, and passing it on to other parents.
Kelsey Clark, Speech and Language Pathologist, Monica Johnson, Occupational Therapist and Sonia Thwaites, SPL Assistant were chosen by DFW Child readers as 2016 Mom-Approved Medical Providers. Their knowledge and expertise set them apart and PediaPlex parents noticed.
"Being nominated shows that moms trust their care and want to refer them to other moms in the area," Sonia Kirkpatrick, Founder and Chief Executive Officer said. "This is a huge honor and we are proud of the excellent service our staff provides to families in the community."
PediaPlex prides itself on the outstanding care that therapists and other staff provide to children and their families. The facility is actively involved in the Dallas-Fort Worth community and supports families through all-inclusive diagnostic and therapeutic services administered by a multidisciplinary team. Clark, Johnson and Thwaites are an integral part of the team and strong representation of the exceptional experiences children receive at PediaPlex.
The November 2016 issue of Fort Worth Child Magazine will list PediaPlex and the therapists along with other exceptional practitioners. They will also be included in the online Mom-Approved database for one year with comments from the moms that recommended them. PediaPlex encourages parents to access these resources when selecting medical providers and learning more about why these practitioners come highly recommended by other moms.
All of these practitioners were nominated by consumers. They are part of a parent-to-parent referral list, chosen because moms noticed and appreciated factors such as professional acumen, flexibility, bedside manner, and much more. These medical providers stood out in their mind above the rest and they wanted to pass along their stamp of approval to other parents who may be looking for a trusted practitioner.
Parents looking for speech and language or occupational therapy for their children – along with a wide range of other services – are invited to contact PediaPlex today to learn more and see for themselves what sets these therapists apart.
ABOUT:
PediaPlex is an all-inclusive diagnostic and therapeutic clinic located in Southlake, Texas. It offers comprehensive services to children with a variety of disorders ranging from autism, ADHD, and sensory-motor problems to learning disabilities, mental health disorders, and developmental delays. Therapy services include occupational therapy, speech therapy, play therapy, psychology testing, cognitive and academic assessments, counseling and ABA therapy. The multidisciplinary team evaluates and diagnoses children to determine their individual strengths and areas of need and then creates a collaborative treatment plan to address these concerns. All services are offered in one convenient location.