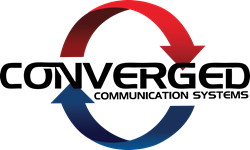 Having a high-quality communications solution in place is crucial for businesses looking to stay competitive.
Chicago (PRWEB) September 14, 2016
Converged Communication Systems (CCS) and Avaya will host an event focused on Avaya IP Office R10.0 and basic admin training on Friday, September 23 at Swift & Sons in downtown Chicago. The event – which will have two sessions and run from noon to 5 p.m. – will give customers who currently have IP Office and those who are thinking about purchasing IP Office the opportunity to get hands-on experience with the communications solution.
During the event, attendees will learn about the business benefits and features of IP Office R10.0, Avaya's latest offering. Some of its advantages include expanded collaboration capabilities, greater capacity, and easier installation. Additionally, the presenters will cover Avaya one-X Portal and Power User and Avaya Esna and integration to business cloud applications. Attendees will also receive administrative training for IP Office Manager and IP Office Voicemail PRO.
"We're looking forward to hosting this event with Avaya and showing attendees the many ways that they can benefit from IP Office," said Kevin Rubin, COO and president of Converged Communication Systems. "Having a high-quality communications solution in place is crucial for businesses looking to stay competitive."
Presenters will include Matt Furrer on behalf of Avaya and Jesse Miller and Erin Stelter from CCS. The first session will run from 12-2 p.m. and involve registration, lunch, and information about what's new with IP Office R10.0 and Avaya Video Collaboration. The second session will take place from 2:15-4:30 p.m. and cover One-X Portal and Avaya Esna, as well as IP Office Manager administrative training and IP Office Voicemail PRO training. Attendees will have the opportunity to mingle with experts from Avaya and CCS from 4:30-5 p.m.
Learn more about the event and register to attend here.
About Converged Communication Systems
Converged Communication Systems (CCS) is a nationwide provider of best-in-class IP Telephony solutions and support services for businesses of all sizes. Focusing on industry leading solutions, Converged Communication Systems provides complete telecommunication solutions to meet your simple or complex business needs. They specialize in a full range of solutions including on-premise, hosted / cloud (public or private), and hybrid cloud solutions. Their portfolio includes several brands which enable them to approach their client engagements in an unbiased manner, allowing CCS to be true consultants. In addition, their expertise allows multi-location and remote/home workers to operate more efficiently via VoIP/SIP. For more information, visit http://www.convergedsystems.com.
About Avaya
Avaya is a global provider of business collaboration and communications solutions, providing unified communications, contact centers, networking and related services to companies of all sizes around the world. For more information please visit http://www.avaya.com.
For more information contact:
Lori Leonardo
847-440-8608
LoriL(at)convergedsystems.com