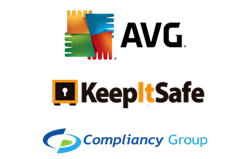 The threat of ransomware and malware is becoming more and more pronounced for health care professionals of all kinds. Our educational webinar series will empower viewers to get started on their own organizational compliance plans, which is one of the best
Greenlawn, NY (PRWEB) September 14, 2016
Compliancy Group is proud to announce a new session on HIPAA and Ransomware in its ongoing free HIPAA webinar series.
Join industry-recognized experts from, AVG, KeepitSafe and Compliancy Group for "The Age of Ransomware: New threats to the Healthcare industry, Data Security, and HIPAA Compliance". This free HIPAA webinar will be the first in a series of sessions aimed at health care professionals looking to protect their practice from the growing threat of ransomware and data breaches.
The Department of Health and Human Services (HHS) released guidance earlier this year stating that ransomware incidents constitute a HIPAA breach. The growing trend of malware and ransomware being used to hold hospitals' data hostage poses a serious concern for HIPAA Covered Entities of all types.
"Our free HIPAA webinar series is how we help health care professionals understand the changing world of HIPAA compliance," says Marc Haskelson, President and CEO of Compliancy Group. "The threat of ransomware and malware is becoming more and more pronounced for health care professionals of all kinds. Our educational webinar series will empower viewers to get started on their own organizational compliance plans, which is one of the best ways to protect PHI."
About Compliancy Group:
Compliancy Group LLC allows anyone to simplify the growing challenges of HIPAA compliance, whether they are an experienced health care professional with compliance expertise or a front desk manager without any formal training. The Guard is our simple, cost-effective, web-based solution that can help any organization regulate and monitor all aspects of their HIPAA compliance throughout their entire practice. With Compliancy Group, you'll be guided by our team of expert Compliance Coaches to Achieve, Illustrate, and Maintain compliance with confidence under the full spectrum of HIPAA, HITECH, and Omnibus regulations. Visit http://www.compliancy-group.com or contact us at 855.854.4722 (855 85 HIPAA) to learn how simple compliance can be.