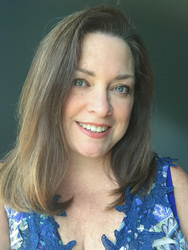 "Reiki provided such a positive impact on my own health, I began studying it and have now begun the practice of helping others achieve greater balance in their own lives by accessing their personal power to achieve optimal levels of peace and well-being."
Baltimore, Maryland (PRWEB) September 15, 2016
Cynthia Bledsoe, a Reiki and wellness practitioner and teacher, recently received certification as a Medical Reiki™ Master by Raven Keyes Medical Reiki International. Bledsoe also serves on the national Board of Directors for Medical Reiki™. Although Medical Reiki™ Masters do not diagnose conditions or perform medical treatments, they do support patients and families in a nurturing holistic way during difficult and challenging times of their healthcare experiences, including but not limited to operating room procedures.
Reiki is a holistic, non-invasive healing treatment that is used to reduce stress, pain and tension while bringing a person's system into balance on all levels of the physical, mental, emotional and spiritual. Reiki treatments stimulate the body's own innate wisdom for healing and serve as a complementary treatment and support to conventional medicine in hospitals, healthcare facilities and private practices all across the country and the world.
A research study at Hartford Hospital in Hartford, Connecticut indicated Reiki improved patient sleep by 86 percent, reduced pain by 78 percent, reduced nausea by 80 percent, and reduced anxiety during pregnancy by 94 percent. As healthcare in the U.S. moves to a more patient centered approach to health and wellness, it is expected the need and desire for Reiki services will increase. With formalized Reiki programs now increasing in the number of U.S. hospitals who implement them, the trend is only expected to expand across the country as patient demand for integrative services continues to rise.
Formal studies of Reiki have shown benefits in reducing pain, stress and depression, diminishing the side effects of chemo and radiation, reducing the amount of medication needed, accelerating recovery and healing and enhancing overall feelings of well-being. Caregivers and nursing staff have reported their own benefits of Reiki which include stress relief, re-energizing effects and ease of burnout.
Hear from Dr. Sheldon Marc Feldman, Chief of Breast Surgery at New York-Presbyterian/Columbia University Medical Center, explain his experiences with Medical Reiki™ with his patients.
Bledsoe will offer standard Reiki and Medical Reiki™ directly to patients in Mid-Atlantic area hospitals, cancer centers, chemotherapy suites, rehab facilities, hospices, ERs, and in private practice locations in the Baltimore area, such as Well-Being Holistic Pharmacy in Hunt Valley, Maryland and The Nest, a wellness boutique in Jacksonville, Maryland. Medical Reiki™ services are suitable for pre op, operating room and post op and for caregivers and family members in addition to patients. There are no age requirements or condition limitations. Patients contract directly with Bledsoe for the services and it is then coordinated through their physician or other licensed medical professional if Medical Reiki™ is desired. Standard Reiki services, available by appointment, are beneficial as a regular preventative practice, to maintain wellness and to address and balance physical, emotional and mental well-being.
Cynthia Bledsoe, CRMT, CMRM is a Certified Reiki Master Teacher and practitioner who conducts Reiki certification classes and teaches wellness workshops for individuals and groups. Performance Reiki is also offered for performers and creative artists. Reiki services are delivered in Baltimore area private practice as well as client locations in the Mid-Atlantic area.