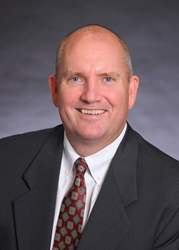 San Antonio, TX (PRWEB) September 15, 2016
The National Credit Union Administration has approved a charter expansion request from Generations Federal Credit Union, allowing the 76-year-old financial institution to offer its products to consumers and businesses in Atascosa, Bandera, Bexar, Comal, Guadalupe, Kendall, Medina and Wilson counties. Generations FCU operates under a community charter, enabling it to serve anyone who lives, works, worships, volunteers, or attends school in a designated geographical area.
"Generations was founded in 1940 with the goal of being a driver of growth and development in the community. We are excited that the NCUA has provided us with the opportunity to offer these new marketplaces the competitive rates and exceptional service our members have come to expect over the years," said Steve Schipull, president and CEO of Generations FCU.
The credit union provides consumers and businesses with a full suite of products and services including lending, investments and insurance, and is also a member of the Shared Branching and AllPoint ATM Network. It has been recognized locally, regionally and nationally for its award-winning programs, and has received both the Top Workplaces award as well as the Healthiest Workplaces award.
"Our credit union has always been a trusted advisor to our members and to our community, providing them with the tools they need to be financially successful. We look forward to bringing that same level of service and dedication to these new counties," concluded Schipull.