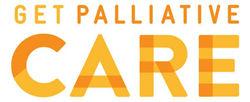 Palliative care has helped me take control back from a situation I had no control over. I had to change what I could do to bring purpose to my life, and palliative care has been a big part of that.
New York, NY (PRWEB) September 15, 2016
The season opener of "A Quality Life" features a 24-year-old pursuing her college degree, which will be followed by stories of two women with breast cancer – all of whom have turned their illnesses into a cause to help others, by showing how palliative care helps restore control and achieve individual goals and aspirations. "A Quality Life," a new and free podcast series, is available on http://www.GetPalliativeCare.org, an online resource of the Center to Advance Palliative Care.
Palliative care is specialized medical care for people with serious illness. It focuses on providing relief from the symptoms and stress of a serious illness. The goal is to improve the quality of life for both the patient and the family.
Palliative care is provided by a team of specially-trained doctors, nurses, social workers and others who work together with a patient's doctors to provide an extra layer of support. It is appropriate at any age and at any stage in a serious illness and can be provided along with curative treatment.
Stories from the current season will include:
Aly, now 24, who has been living with multiple autoimmune and inflammatory illnesses since she was a young teenager, including Churg Strauss syndrome, Mast Cell disorder and juvenile arthritis. The diagnoses come with a battery of symptoms such as nausea, pain and discomfort, as well as intermittent hospitalizations. She spends hours each day juggling IV nutrition, hydration and medication. She met her palliative care team 6 years ago to address symptoms, medication side effects, stress and the losses that came with her health problems.
"Palliative care has helped me take control back from a situation I had no control over," said Aly. "I had to change what I could do to bring purpose to my life, and palliative care has been a big part of that," she added. Aly's aspiration was to become a doctor and she credits her palliative care doctor for helping her realize that by sharing her story with the medical community and the larger public, she still has something valuable to contribute.
Amy, now 56, has been living with stage 4 inflammatory breast cancer for almost 6 years. A nurse by training, she is a program officer at The John Hartford Foundation, a national philanthropy which gave her some knowledge about palliative care. She still works full time and travels extensively for business and pleasure. She credits palliative care with helping her focus on her goals and maintain a high quality of life.
Marion, in her mid-60s, was diagnosed with stage IV breast cancer 2 years ago and struggled with disabling pain and what she thought was a devastating diagnosis. Her oncologist referred her to a palliative care doctor who listened and learned about her situation, her life and her fears. He guided her to identify her priorities, and address her fears, which led her to make treatment and work-related decisions. She has since been filling her time with family, grandchildren and friends, her church and choir, and hobbies including sewing and zip-lining.
"By sharing a range of palliative care experiences through this podcast series, our hope is that more people will learn about the role of palliative care in improving quality of life from the point of diagnosis," said Diane Meier, MD, director of the Center to Advance Palliative Care.
To hear Aly's full story now and sign up for future podcasts, including Amy's and Marion's, go to http://www.GetPalliativeCare.org and visit the GetPalliativeCare.org blog for more information and resources.
About GetPalliativeCare.org
GetPalliativeCare.org is a website resource focused solely on providing palliative care information for people coping with serious illnesses. Key content includes a Palliative Care Provider Directory of Hospitals, a definition of palliative care and detailed descriptions of what palliative care does and how to get it. It also provides an interactive quiz to assist visitors in determining whether palliative care might be appropriate. The site is provided by the Center to Advance Palliative Care (CAPC), a national, nonprofit organization dedicated to increasing the availability of quality palliative care services for people facing serious illness. CAPC (http://www.capc.org) provides health care professionals with the tools, training and technical assistance necessary to start and sustain successful palliative care teams in hospitals and other health care settings. CAPC is affiliated with the Icahn School of Medicine at Mount Sinai, New York City.