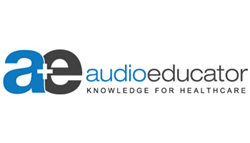 Prepare for a smooth transition to 2017 and ensure your organization is current and compliant with all the CPT® updates
Durham, NC (PRWEB) September 14, 2016
AudioEducator is the country's top training providers for healthcare professionals in medical coding, billing and compliance. In coming months, AudioEducator has lined up several training sessions on CPT® coding update catering almost all specialties. These healthcare training conferences are delivered by nationally recognized experts, and are designed to update coder with the coding changes for 2017.
According to the American Medical Association (AMA), 2017 will see many CPT® code changes taking effect, including noteworthy revisions in Orthopedic, Cardiology, Anesthesia, Pain Management, Urology, Ophthalmology, and more. This annual event will see many code additions and deletions to accommodate current terminology, technology, guidelines and practice.
To help healthcare professionals cope with this annual coding changes, AudioEducator is conducting a series of specialty-specific audio conferences and webinars on 2017 CPT® coding updates. These training sessions will cover more the 24 specialties—Orthopedic, Urology, Cardiology, Anesthesia, Pathology, Neurosurgery, Radiology, Gastroenterology, and more. Presented by veterans in the healthcare industry, these 60 to 90 minute training conferences will provide healthcare professionals with useful tips and tools on CPT® coding changes. AudioEducator's pool of experts includes some top names, such as Barbara Cobuzzi, Kelly Dennis, Jill Young, Terry Fletcher, Margie Scalley Vaught, Michael Ferragamo and other top coding experts.
Here's a glimpse of what's in store for 2017:

Pain Management Coding Updates by Amy Turner
Anesthesia Coding Updates by Kelly Dennis
Orthopedic CPT® Updates by Margie Scalley Vaught
Cardiology Updates by Terry Fletcher
Neurosurgery Coding Updates by Greg Przybylski
Gastroenterology Updates by Jill M. Young
CDT Updates by Patti Digangi
Urology CPT® Coding Updates by Michael A. Ferragamo
Coding Updates for Otolaryngology by Barbara Cobuzzi
Ob-Gyn Coding Updates by Jan Rasmussen
Neurology Coding Updates by Marvel J. Hammer
E&M Coding Updates by Lynn Anderanin
Ophthalmology Coding Updates by Jeffrey Restuccio
Radiology Coding Update by Stacie L. Buck
Family Practice Coding Updates by Kim Garner Huey
Mental and Behavioral Health Coding Updates by Dr. Dreama Sloan Kelly
And more!
For more information, https://www.AudioEducator.com/medical-coding-billing/coding-updates.html
Get $30 off on our conferences and webinars. Use Code PRWEB30 on checkout (applicable for all purchases).
About AudioEducator
AudioEducator is the country's leading source of knowledge and training for professionals in medical coding, billing and compliance. It conducts conferences and webinars with nationally renowned experts, consultants and legal experts who provide a fresh perspective on healthcare issues and trends. AudioEducator offers important updates, regulatory knowledge and compliance information on the latest coding and billing in 24+ medical specialties. It has provided thousands of healthcare professionals the opportunity to get answers to their most complex questions directly from experts.
To know more visit: http://www.Audioeducator.com/