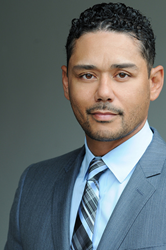 These online markets make it very easy to participate in cross-border ecommerce.
Los Angeles, CA (PRWEB) September 14, 2016
Online marketplaces, where consumers can purchase from a variety of merchants on one website, have become big business—both for e-retailers selling on these shopping portals, and for the online marketplaces, themselves. In fact, sales by third-party vendors on the two biggest U.S. marketplaces—Amazon.com and eBay—accounted for about 27% of North American online retail sales in 2015.1 Cleveland Brown, CEO of Payscout, Inc., a leading global payment processing provider, pointed out that, "this represents a tremendous opportunity for small-and-medium-sized ecommerce companies; marketplaces offer not only reach, but also brand familiarity and a significant boost in terms of customer acquisition."
Marketplaces also offer increased consumer confidence. Many consumers feel more comfortable shopping at big-name online marketplaces such as eBay, Amazon, Alibaba, Etsy, etc., than they would by purchasing from an unfamiliar source that pops up in a search. Even if the retailer selling the product is completely unknown, the consumer is still reassured by familiarity with the marketplace. Brown noted that in a survey of consumers conducted by Internet Retailer in May, 92% of respondents said they had shopped on Amazon in the past year, and 72% had shopped on eBay. Of these consumers, 65% said they felt comfortable purchasing from merchants they've never heard of on marketplaces.
And, sales from online marketplaces are becoming more important not only for smaller entrepreneurial merchants, but also for larger firms. Data gathered for the Internet Retailer 2016 Top 500 Guide shows that for a group of 26 retailers who disclose their sales from online marketplaces, those sales brought in a total of $455.5 million in 2015, up 42.9% from $318.8 million of goods and services sold through online marketplaces in 2014 by the same 26 retailers.2
"We work with small-and-medium-sized companies of all types," Brown said, "and we always encourage them, when they're planning their sales strategies, to think globally—because opportunity is everywhere. That's true of working with online marketplaces, as well. Europe, for instance, is a very strong market for U.S. goods and services, and European consumers are served by a vibrant community of online marketplaces."
It's also a rapidly growing community. By the most recent count, there are 39 online marketplaces in Germany alone, 24 in France and 14 in Italy—with a total of over 220 throughout the whole of Europe. Anna Duleczus of Choice in eCommerce, which recently published a map of online marketplaces in Europe, said, "We clustered them into product categories and also into auction vs. transaction vs. classified marketplaces. Furthermore, we analyzed them by traffic and listed the top 100 ranked in traffic. The findings were quite surprising, beginning with Amazon and eBay: their German domains are ranked higher than the UK ones. And, we found that allegro.pl (Poland) ranks right after eBay and Amazon. For sellers, it seems to be a highly interesting market."3
It's not only online merchants who are attempting to capitalize on the growth of these online markets. Marketplace operators are now seeking out seasoned global payment processing providers like Payscout for help loading traders into their marketplaces.
Brown explained that, "these online markets make it very easy to participate in cross-border ecommerce. Many of them offer supplementary services, such as expedited shipping and translation of content into the local language. On the merchant services and payment side, Payscout—in addition to our operations in the U.S., Latin America and Asia—has a strong European presence. We understand the legal and regulatory framework around processing transactions in these countries, and we've developed a turnkey process—safe, secure and used by thousands of merchants—that allows a vendor to enter a new market within a week."
About Payscout, Inc.:
"Payscout Supports the Entrepreneurial Dream One Transaction at a Time."
Payscout is a global payment processing provider covering six continents by connecting merchants and consumers via credit, debit, ATM and alternative payment networks. What differentiates Payscout is its mission "to support the entrepreneurial dream one transaction at a time." Payscout achieves this by being a thought leader in the payments industry. Its "Go Global Now" technology platform gives merchants instant access to 100+ countries, billions of consumers and trillions of dollars. Payscout offers payment processing solutions for brick-and-mortar and ecommerce transactions, and has earned acclaim as a new-generation provider of merchant banking services, specializing in online/eCommerce retailers with a predominant proportion of card-not-present (CNP) transactions; it is one of the few providers to deliver a true global payment solution that encompasses all merchant risk verticals. Customers can access Payscout's credit card processing services via a state-of-the-art, web-based user portal and through direct interactions with highly-trained experts. In addition to supporting thousands of clients across a multitude of industries and all 50 American states, Payscout maintains global partnerships with VISA USA, Bank of America Merchant Services, VISA Europe, VISA Latin America, VISA Asia Pacific, MasterCard Worldwide, China Union Pay, Deutsche Bank, First Data and Payscout Brazil. Payscout was recognized as one of America's fastest-growing privately-held companies in 2014, 2015 and 2016, ranking #2,416 in 2014, #434 in 2015 and #383 in 2016 on Inc. Magazine's Inc. 500/5000 list. Within the financial services industry, Payscout placed #140 in 2014 and #24 in 2015. For more information, visit http://www.payscout.com.
1. "Shining the Spotlight on the Ever-Growing Impact of the Web on U.S. Retailers," Internet Retailer, April 12, 2016. https://www.internetretailer.com/top500/?utm_source=Direct&utm_campaign=Marketplace-Article-041216&cmp=1&utm_medium=Web#!.
2. Ali, Fareeha, "E-retailers rely more heavily on online marketplaces," Internet Retailer, April 11, 2016 https://www.internetretailer.com/2016/04/11/e-retailers-rely-more-heavily-online-marketplaces.
3. Curda, Pavel, "Planning to expand sales across Europe? This map of marketplaces will help you," eu-startups, May 25, 2016. http://www.eu-startups.com/2016/05/planning-to-expand-sales-across-europe-this-map-of-marketplaces-will-help-yo.