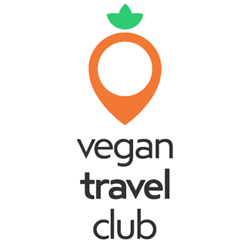 "We chose these places because the Caribbean is close for a quick getaway. In the dead of winter after a quick morning flight you can have your toes in the sand by noon. It's a no-brainer," says Gretchen Sheridan, co-founder of Vegan Travel Club. "Peru on
Concord, North Carolina (PRWEB) September 15, 2016
Rise in popularity of vegan travel prompts tour company to expand its offerings
With 100 million Americans choosing to eat more plant-based foods and around 7.5 million identifying as vegan1, it's no surprise that these health-conscious and ethical consumers are searching for travel options that cater to their lifestyle.
In her 20 years running an eco-vegan travel agency, Maryland-based Donna Zeigfinger from Green Earth Travel has never seen such great demand for vegan travel. "In the past 30 years that I've worked in the travel industry, the number of enquiries from people wanting vacations, tours and adventure trips that incorporate plant-based eating has more than doubled," says Zeigfinger.
Tour operator Tierno Tours has also seen demand for vegan travel rise. In 2010 it ran the first of its annual Vegano Italiano trips to Italy. These proved so popular that Tierno Tours launched Vegan Travel Club in 2016, in collaboration with Green Earth Travel, and added new destinations to its 2017 roster.
As well as its renowned tours of the Amalfi Coast and Cilento in Italy, Vegan Travel Club is offering excursions to Peru, Dominican Republic and Puerto Rico.
"We chose these places because the Caribbean is close for a quick getaway. In the dead of winter after a quick morning flight you can have your toes in the sand by noon. It's a no-brainer," says Gretchen Sheridan, co-founder of Vegan Travel Club. "Peru on the other hand is a once-in a-lifetime vacation, a bucket list kind of place. It's very high in demand for its stunning beauty alone."
Vegan Travel Club's tours are popular with both singles and couples alike, each offering plenty of spots for romantic moments and occasional interludes. The age of travelers is generally between 40 and 60, although more and more younger and older people are jumping on board as they become more health and environmentally conscientious.
"It's mostly people and their spouses who want to travel but not have to worry about the food," says Zeigfinger. "About 60 per cent are vegan and the rest are either spouses or friends. They go on the tour for both the food and the site seeing." 
The popularity of vegan vacationing ties into a broader trend of those seeking ethical travel options. The non‐profit organization LOHAS (Lifestyles Of Health And Sustainability) states that 19 per cent (41 million) of American adults are 'conscientious consumers' (those focused on health and fitness, the environment, personal development, sustainable living and social justice) – up from just 4 per cent in the 1960s2. Conscientious travelers are part of this group. In addition, 75% of consumers want a more 'responsible holiday', according to a 2012 report by The Travel Foundation and Forum for the Future3.
Vegan Travel Club's 2017 tours include the following:
Puerto Rico
A day relaxing on Gilligan's Island in the lead-up to Valentine's Day offers couples the perfect romantic getaway on this Caribbean adventure that also includes snorkeling, easy hiking and a trip to Café Hacienda San Pedro in the hillsides of coffee country. Another highlight is a visit to Bioluminescent Bay. This spectacular place, illuminated by micro-organisms, glows neon after sunset, providing an experience unlike any other.
DATES: February 9–14, 2017 (6 days, 5 nights)
COST: $1,599
MORE INFO: https://vegantravelclub.com/tours/vegan-travel-club-puerto-rico/
Dominican Republic
Beautiful beaches, snorkeling, sailing and a visit to 27 waterfalls are all part of this exquisite tour. Guests will stay in an eco-friendly hotel on the waterfront and be treated to delicious Caribbean dinners – vegan style – by Chef Nico, one of the island's best vegan chefs.
DATES: March 23–28, 2017 (6 days, 5 nights)
COST: $1,699
MORE INFO: https://vegantravelclub.com/tours/dominican-republic/
Amalfi and Cilento Coast
This popular tour includes a stay in the stunning National Park of Cilento – the best kept secret of the south – along with visits to the city of Herculaneum; the Monastery of Padula, a UNESCO World Heritage Site; the caves of Castelcivita; and a tour of the Roccadaspide center, which was built in 1242 by Fredrick II and passed down to the Duke Ettore Giuliani, who will give the tour himself.
DATES: April 22–29, 2017 (8 days, 7 nights) and June 24–July 1, 2017 (8 days, 7 nights)
COST: $2,595
MORE INFO: https://vegantravelclub.com/tours/amalfi-and-cilento-coast-2/ (April) and https://vegantravelclub.com/tours/amalfi-and-cilento-coast/ (June)
Peru
This magical trip includes visits to to the most sacred city of the Incas – Machu Picchu; the impressive Inca complex of Ollantaytambo and the old Inca city of Urumbamba. Guests will be able to take part in an Andean thanksgiving ceremony for Mother Earth, followed by a private coca leaf reading done by an Andean wise woman and an after-dinner live concert of Andean music.
DATES: MAY 12–21, 2017 (10 days, 9 nights)
COST: $2,995
MORE INFO: https://vegantravelclub.com/tours/vegan-travel-club-peru/
About Vegan Travel Club
Vegan Travel Club is a newly-formed global tour operator based in North Carolina. It is an extension of Tierno Tours, a company that initiated vegan tours in 2010, kicking off with the popular Vegano Italiano trips in Italy in collaboration with boutique eco/vegetarian/vegan travel agency Green Earth Travel. Vegan Travel Club launched mid-2016, adding tours to domestic cities in the US, Canada, Mexico, the Caribbean, South America, and elsewhere in Europe in 2017. More info: http://www.vegantravelclub.com
MEDIA CONTACT:
Donna Zeigfinger is available for interview. Contact:
Cell: 301.229.5666 or email info@vegantravelclub.commailto:info(at)tiernotours(dot)com
High-resolution images of previous Vegan Travel Club tours are available to download at http://bit.ly/vtc2017tours
Sources:
1.Harris Interactive study commissioned by the Vegetarian Resource Group (2011). http://www.vrg.org/blog/2011/12/05/how-many-adults-are-vegan-in-the-u-s/
2.The Case for Responsible Travel: Trends & Statistics 2015 (CREST): http://www.responsibletravel.org/resources/documents/2015%20Trends%20&%20Statistics_Final.pdf
3.Survival of the Finest: Sustainable Tourism Means Business. (July 2012). Forum for the Future and The Travel Foundation. Bristol, UK. pp. 9‐16. [###