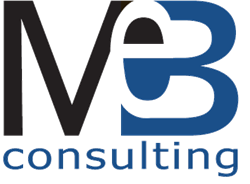 Reading, PA (PRWEB) September 22, 2016
The world's leading information technology research company that delivers insight on technology-related trends, Gartner Inc., has mentioned MEBC in the August 2016 Gartner Report as a third-party provider in the supply chain planning system integrator market. This recent report includes MEBC as a provider to supply chain planning leaders in search of solutions for implementing demand planning, supply planning and S&OP strategies. Published August 15, 2016 the Gartner report provides organizations with a process and criteria to select supply chain service providers, and mentions MEBC and other providers that offer supply chain management application services.
As a JDA Software Alliance Partner, MEBC specializes in JDA's demand, supply, inventory optimization, and production scheduling technology solutions. MEBC has received five consecutive awards from JDA for Global Innovation, Cloud Excellence, and Specialty Consulting across various industries worldwide. For nearly 15 years and more than 65 clients, MEBC continues to grow an increasing list of client success stories in the manufacturing, consumer packaged goods, and retail industries for business process and technology implementation services.
MEBC's success working for global industry leaders and high-growth SMB organizations can be attributed to our award-winning tools that we bring with us to influence true business process improvement, structured project approach to deliver real results, and of course the talents of our dedicated team members. Clients who are seeking consulting system integrators look to the experts at MEBC to identify business process opportunities first, and then begin to design solutions to optimize the return on investment from their technology solutions. MEBC has earned its reputation by delivering projects, on time and within budget, with the highest level of user collaboration, and business acceptance. MEBC is thrilled to be mentioned in the 2016 Gartner report as a system integrator in the supply chain planning market, and will continue to deliver advanced methods for resolving our client's greatest challenges.
About MEBC
MEBC is an ESOP company of Supply Chain Thought Leaders and Technologists who align People | Process | Technology to deliver client success. MEBC's employees bring practical knowledge of end-to-end supply chain processes with deep technical expertise in the SCM and ERP technologies that support them. MEBC has addressed the Supply Chain challenges of global Fortune 1000 and high-growth SMB companies along with Federal agencies. MEBC is also a premier JDA Software Alliance Partner – having received our fifth consecutive award from JDA for our innovation, technical expertise, and client services excellence in addition to our recent recognitions on the 2016 SupplyChainBrain 100 Partners Listing and Supply and Demand Chain Executive's current Pros to Know Listing.
MEBC. Supply Chain Advantage. DELIVERED.
To learn more about MEBC service offerings, go to http://www.mebcglobal.com.