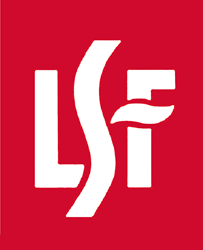 I truly love what I do and believe that my work at LSF is indeed my life's calling.
TAMPA, Fla. (PRWEB) September 14, 2016
Maria Hernandez has dedicated her life to serving the refugee community in the Tampa area and has marked this 35-year milestone while working for Lutheran Services Florida (LSF), a local nonprofit organization. Hernandez was the first employee hired by LSF and joins in celebrating with the organization, as it begins to mark its 35th anniversary that will occur in July 2017. LSF is a leading and life-changing human services agency, which serves people in need throughout the state of Florida.
"It has been an amazing journey, especially seeing just how far LSF has come and the number of programs we now offer," said Hernandez. "I truly love what I do and believe that my work at LSF is indeed my life's calling."
Throughout the decades, Hernandez has touched the lives of hundreds of immigrant families now living in Hillsborough and Pinellas Counties and beyond. She first started assisting people who arrived from Cuba as a result of the Mariel Boat lift in 1980. For Hernandez, who left Cuba in 1967, the work was and still remains near to her heart. She was among a handful of employees working out of the St. Paul Lutheran Church at the time. Later on, LSF (formerly Lutheran Ministries of Florida) was formerly established.
Apart from Refugee and Immigration Services, LSF now provides a variety of social service programs around the state of Florida, including: Guardianship Services, Youth Shelters, Head Start and Early Head Start, the Child Care Food Program, Counseling Services, Disaster Response, Sexual Abuse Treatment Program, Teen Court, Ryan White Program, Case Management for Child Welfare, Foster Care and Adoptions, Charter Schools, and Substance Abuse and Mental Health. LSF serves approximately 1 in 50 Floridians annually, with 1,500 employees.
"The growth and longevity that LSF has experienced is truly a testament of our dedication to service, generosity, and the community," said LSF Chief Executive Officer, Samuel Sipes. "Of course, we wouldn't be where we are today without our employees, who are our most valuable asset. People just like Maria Hernandez, who deeply care about their neighbors."
To this day, Hernandez still gets visits from past clients she has assisted and keeps in touch with many others. Although she has been hard at work for so long, Hernandez has no plans to hang up the hat anytime soon.
About Lutheran Services Florida
Lutheran Services Florida (LSF) is a nationally recognized nonprofit organization transforming individuals and families by providing healing, hope and help through effective human services. Founded in 1982, LSF currently touches the lives of 1 in 50 Floridians every year through various programs, including early education, youth shelters, foster care and adoption, charter schools, refugee and resettlement services, substance abuse mental health services, and adult guardianship. Headquartered in Tampa, Florida, LSF has more than 60 programs around the state and approximately 1,500 dedicated employees.
###