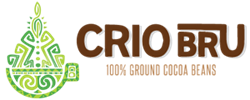 SALT LAKE CITY (PRWEB) September 19, 2016
Crio Bru today announced an agreement to distribute its proprietary brewed cocoa beverage through 80 Affiliated Foods Midwest grocery stores in the U.S. Affiliated Foods Midwest is a solid, stable, and strong member-owned cooperative that serves independent grocers. Initially, the agreement includes a wide variety of premium cocoa roasted through the company's patent-pending process using cacao (cocoa) beans from equatorial climates.
"The addition of the strong network of Affiliated Foods grocers is exciting," states Dr. Eric Durtschi, CEO and founder for Crio Bru. "We fully expect customers in these locations will quickly become fans of this unique brewed beverage."
Over the past 40 years, Affiliated Foods Midwest has grown to serve member grocers throughout 15 states and that growth continues. Three distribution centers are located in Elwood, Kansas; Norfolk, Nebraska; and Kenosha, Wisconsin, positioning them well for growth and efficient delivery. Their retail sales have doubled within the past ten years.
Crio Bru is available in single-serve K-Cup size in addition to its packaging for brewing in French press or coffee maker. Watch Facebook for product demo dates at retailers everywhere.
With headquarters in Utah, production soon goes online in Crio's new Santa Barbara, CA facility. Crio Bru's notoriety is growing rapidly with more distribution deals soon to be announced. Highlighted in Forbes and on Shark Tank, the company is a recent winner in the national Grow America startup competition. Crio Bru was included in Consumer Reports' "15 Healthy Snack Ideas" after its recent introduction at the Fancy Foods Show in New York City. See more about the company on YouTube.
About Crio Bru
Crio Bru is a brewed drink made from 100% cacao beans (cocoa beans), roasted to perfection. It is distributed both online and through a rapidly growing network of more than 1500 locations in almost every state. Named after the most prized of cacao beans, the Criollo, Crio Bru astounds your taste buds with its complex chocolaty flavors and subtle aromas of the world's finest cacao beans. It is 100% natural and 100% pure.
Crio Bru is an ultimate superfood. It is low in calories and contains no sugar, no fat, no dairy, no sodium, no cholesterol and practically no caffeine, yet is extremely high in antioxidants, theobromine and a host of other vitamins and minerals.
Media Contact:
John Pilmer, PilmerPR
801-369-7535
PilmerJohn[at]gmail[dot]com