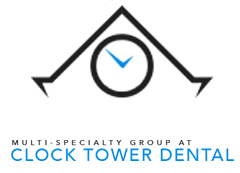 Franklin Square, NY (PRWEB) September 14, 2016
Drs. Michael Kelley, Ramin Rayhan, Richard Nejat and Scott Siegel, of Clock Tower Dental Associates, are celebrating Self Improvement Month this September by raising awareness of the importance of replacing missing teeth. Tooth loss can cause serious health concerns as well as daily difficulties, which is why Clock Tower Dental Associates offers single dental implants in Franklin Square, NY, in addition to All-on-4® implant-supported prostheses. These long-term tooth replacement options help patients maintain varied diets, healthy levels of jawbone density and greater self-confidence.
Tooth loss affects over 170 million people in the United States, and it can lead to various oral health issues. Most notably, when the jawbone loses the stimulation that teeth provide, it begins a process of deterioration known as resorption. This process can lead to changes in facial appearance and can even limit a person's ability to use unsecured prostheses, such as dentures. Patients who receive dental implants near Franklin Square, NY, are protected from this because implants are placed directly in the jawbone like natural teeth. This secure placement also allows patients to eat full, varied and healthy diets.
Drs. Kelley, Rayhan, Nejat and Siegel may also recommend implants based on their convenient nature and natural appearance. In contrast to dentures, the All-on-4® implant technique replaces a full arch of teeth and does not need to be removed for cleaning and reattached to the gums afterward. Implants require only routine brushing and flossing, and with proper care, this type of tooth replacement can last for a lifetime. The stability, functionality and convincing appearance of implants, which are indistinguishable from natural teeth, allow patients to enjoy greater self-confidence. Clock Tower Dental Associates uses CEREC® technology to quickly provide patients with cosmetically convincing implant restorations.
People who are interested in improving their smiles and oral health during Self Improvement Month with dental implants in Franklin Square, NY, are encouraged to schedule consultations with Clock Tower Dental Associates by calling (516) 308-9969. Patients may also visit the practice website, http://www.clocktower-dental.com, to request appointments or learn more about the benefits of dental implants.
About the Practice
Clock Tower Dental Associates is a multi-specialty dental office providing personalized care to patients in Franklin Square, NY. The doctors at Clock Tower Dental Associates pride themselves in using state-of-the-art technology and providing a one stop dental office that cares for the entire family. To learn more about the doctors at Clock Tower Dental Associates or the services they offer, visit their website at http://www.clocktower-dental.com or call (516) 308-9969 to schedule an appointment.