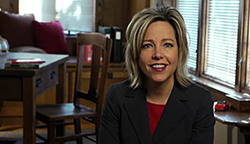 This content offers something transformative for organizations who want to take control of workplace changes and challenges."
Novi, Michigan (PRWEB) September 20, 2016
MasteryTCN is excited to have GWT Next as the newest content partner to join the Mastery Training Content Network. MasteryTCN has published the "Creating a Mindset for Change (Leaders)" program as its first project with GWT Next to help organizations become more innovative, creative and change-adaptive. This project also represents the first joint, e-learning development between MasteryTCN and an industry thought leader.
According to 2015 IBM research, 87% of employees believe there is not enough focus on the "how" when it comes to organizational change. The "Creating a Mindset for Change" program steps leaders and employees through a process to become mentally prepared to tackle change and meet challenges with a positive and innovative attitude.
The "Creating a Mindset for Change" program gives organizations an experience as close to being personally coached by Laura Goodrich, internationally recognized Global Workforce Innovator and creator of Seeing Red Cars, as one can get. Throughout the 6-part program, Goodrich coaches leaders, with a spaced learning approach, to adopt a change-adaptive mindset.
"We are thrilled to include the 'Creating a Mindset for Change' program in our courseware library," says Jeff Holth, General Manager of MasteryTCN. "This content offers something transformative for organizations who want to take control of workplace changes and challenges."
The program walks learners through adopting an intentional and clear focus on what one wants rather than on what one is trying to avoid, turning insight into actions and outcomes. The simple tools demonstrated in the program helps teams adapt a clear method of creating positive outcomes individually and for the organization.
This 6-part program is available through all Channel Partners in the Mastery Training Content Network. If you are an employer looking to train your workforce, see if your current HR Cloud Service provider offers MasteryTCN courses or get a referral from us here.
About GWT Next
GWT Next is committed to help you and your organization manage change and be ready for the future of work. As pioneers in cinematic micro-learning where you experience the art of coaching and learning through bite-sized video stories spaced overtime, followed by self-reflection questions, presented on an elegant technology platform.
GWT Next believes an event is a great place to start but no place to stop! Here is why, real change is not an event it's a process and it takes time. Our programs leverage the human side of change with "live" sessions, leader coaching, and peer collaboration blended with cinematic micro-learning programs where the learning continues over time.
Mastery TCN is the e-learning industry's first Training Content Network. Mastery partners with business thought leaders and leading video content providers to co-produce the largest, standardized, workplace e-learning resource library available. MasteryTCN then partners with HR Cloud Service providers to help employers obtain high-quality training resources through the vendors they already prefer. In this way Mastery fulfills its mission of helping build more successful, effective and amazing organizations.