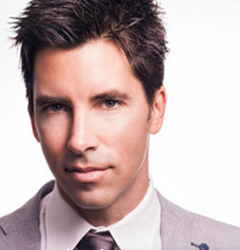 Now is the time to take bold actions to ensure a safe and prosperous future for Miami.
Miami Beach, Florida (PRWEB) September 20, 2016
The Magic City, and tri-county area of South Florida is facing a trifecta of water-borne threats – rising sea levels, hurricanes, and now the Zika Virus. Local real estate experts are being challenged to come up with innovative solutions to preserve their slice of paradise. Founder of Miami-based Sky Five Properties, Kaya Wittenburg is carrying the torch in an effort to enroll more innovators and local homeowners. This includes launching a press campaign, floating new home design ideas, and publishing The Ultimate Guide to Buying Waterfront Properties.
Millions flock to South Florida each year for the sea, sun, and stylish real estate. In the 80's, Miami caught attention as the paradise lost due to the cocaine trafficking epidemic. Current water issues, global warming, and resulting catastrophic rising tide problems could be equal to, if not a more serious threat according to local Miami residents and luxury real estate brokers.
Miami luxury real estate broker and founder of Sky Five Properties, Kaya Wittenburg, says "South Beach could easily become the lost city of Atlantis for our grandchildren unless we take bold actions now. Our luxury waterfront communities like the Sunset Islands and North Bay Road are particularly in danger. There is tremendous evidence to support the dire warnings. Fortunately, we do have a strong Mayor who has been boldly taking on these issues."
Current Mayor of Miami Beach, Philip Levine has been pictured kayaking through the streets while campaigning for support to be proactive about solving Miami's pending water crisis.
In his latest TED Talk Al Gore named Miami as the number one city in the economic danger zone, with an estimated $400 billion of potential destruction. Locals already know too well that even without the rain, the city's porous limestone foundation and overflow system is often reversed; causing water to pour into the streets. It may not be of biblical proportions yet, but if you own or are shopping for a slice of the most fashionable real estate in Miami, even at a modest $40M, you'd probably like to be confident that a concrete plan to preempt rising sea level threats is underway.
Thanks to local support South Beach is undergoing a $400 million upgrade on street heights, sewage and drainage. Kaya Wittenburg urges luxury property owners in Miami to support the current Mayor of Miami Beach to keep their properties protected. He says "We are on the right track, but it's an uphill process. More forward thinking policies and plans must happen. But it will require continued courage and gumption from our city officials to create well thought out solutions."
The Zika virus which has been linked to two areas of Miami could certainly also be partly blamed on the drainage system. As of mid-September 2016, there were "56 confirmed cases of non-travel related Zika in Florida," according to coverage by the Miami Herald. As a result, $10M is to be redirected from affordable housing initiatives to combat Zika. And additional $247,000 is to be used by the City of Miami to support local business in Wynwood.
Hurricane Hermine was another recent wakeup call which has revived concerns about hurricanes, and rising insurance premiums. The largest insurer in Broward and Miami-Dade County, Citizens reportedly plans to hike rates by an average of 9% in the South Florida region by 2017. On September 12th, 2016 West Palm Beach, FL voted to change flood rules and now requires new homes to be built at least a foot higher.
Still Forbes real estate columnist Ingo Winzer proclaims "If you're planning to buy a home, do it now because prices are going up for the next few years." Adding that buyers should "expect they'll keep rising 10 percent a year."
Former Versace model, and Florida real estate expert with over $4 billion of transactions under his belt, Kaya Wittenburg poses that "modern floating homes could be the smartest new type of real estate to ensure safety and longevity." His new Ultimate Guide to Buying Waterfront Properties can be found online at http://www.skyfiveproperties.com.