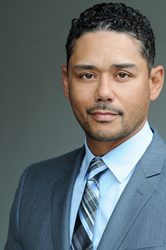 To be successful, policy must be tailored to the needs and realities of the global marketplace.
Los Angeles, CA (PRWEB) September 19, 2016
On Wednesday, September 21st, under the auspices of the Electronic Transactions Association (ETA), leading figures from the payments industry will gather on Capitol Hill to meet with key regulators and members of the Congressional Payments Caucuses to discuss issues facing the industry and to provide insight to lawmakers and regulators on how the industry actually works. "We're grateful to the ETA for organizing this event, and we look forward to a constructive dialogue," Payscout CEO, Cleveland Brown, said.
The Congressional Payments Caucuses began to take shape in March of 2015, when a bipartisan group of lawmakers on the House Financial Services Committee announced the creation of a caucus aimed at finding common ground on electronic payments.1 Shortly thereafter, a bipartisan group of senators announced the formation of the Senate Payments Innovation Caucus, just three weeks after the formation of the Congressional Payments Technology Caucus. "The technology payments industry impacts nearly every corner of our economy and is changing just as rapidly as it is growing. Our goal is to make sure others are aware of the issues important to the industry to meet its growing needs," commented Senator Mike Rounds of South Dakota.2
The importance of well-designed eCommerce regulation is underscored by recent figures from the U.S. Commerce Department, which show that last year, U.S. eCommerce reached a tipping point, with web sales for the first time taking a double-digit share (10.6%) of total 2015 retail sales of $3.22 trillion, up from 9.7% in 2014.3
Participants in the ETA fly-in, which is being held in conjunction with the ETA's FinTech Policy Forum, will be discussing topics such as EMV (Europay, MasterCard and Visa) migration, payments technology, marketplace lending, and Consumer Financial Protection Bureau issues. These issues will cover prepaid cards, as well as educating members of Congress on the importance of the role merchant service providers play in the payments ecosystem.
Brown noted that Payscout, a leading global payment processing provider, regards this kind of give-and-take as absolutely essential: "Economic policy, which affects a country's ability to provide capital, health care, social services, education and basic infrastructure, does not operate in a vacuum. To be successful, policy must be tailored to the needs and realities of the global marketplace."
Among those realities, per Brown, is the spectacular growth of eCommerce in emerging markets, one of Payscout's areas of specialization; one of the largest of such markets is India. A recent report from Google and the Boston Consulting Group projected that India's digital payments industry, currently at a transaction volume of $50 billion annually, will undergo a tenfold growth in size over the next four years, reaching $500 billion by 2020.4
Brown pointed out that the growth in Indian eCommerce is much more than simply a matter of changing out one payment modality for another. "The Google/Boston Consulting report predicts that with the rise in digital payments, the GDP of India will rise by 15%, which is great news for India. It's also great news for digital entrepreneurs all over the world; eCommerce is the single most effective way—and sometimes the only effective way—for startup companies to attain the market penetration they need in order to survive."
While Payscout's participation in the ETA fly-in relates to the company's advocacy for strong domestic policy surrounding electronic payments, Brown also hopes for discussion of policies designed to strengthen international emerging markets. "India is by no means the only emerging market poised for this sort of growth," he said, "and policies need to be put in place to strengthen these markets. The U.S. should continue to set the international example for careful, balanced, productive regulation of the strongest economic growth engine in the world today."
About Payscout, Inc.:
"Payscout Supports the Entrepreneurial Dream One Transaction at a Time."
Payscout is a global payment processing provider covering six continents by connecting merchants and consumers via credit, debit, ATM and alternative payment networks. What differentiates Payscout is its mission "to support the entrepreneurial dream one transaction at a time." Payscout achieves this by being a thought leader in the payments industry. Its "Go Global Now" technology platform gives merchants instant access to 100+ countries, billions of consumers and trillions of dollars. Payscout offers payment processing solutions for brick-and-mortar and eCommerce transactions, and has earned acclaim as a new-generation provider of merchant banking services, specializing in online/eCommerce retailers with a predominant proportion of card-not-present (CNP) transactions; it is one of the few providers to deliver a true global payment solution that encompasses all merchant risk verticals. Customers can access Payscout's credit card processing services via a state-of-the-art, web-based user portal and through direct interactions with highly-trained experts. In addition to supporting thousands of clients across a multitude of industries and all 50 U.S. states, Payscout maintains global partnerships with VISA USA, Bank of America Merchant Services, VISA Europe, VISA Latin America, VISA Asia Pacific, MasterCard Worldwide, China Union Pay, Deutsche Bank, First Data and Payscout Brazil. Payscout was recognized as one of America's fastest-growing privately-held companies in 2014 and 2015, ranking #2,416 in 2014 and #434 in 2015, on Inc. Magazine's Inc. 500/5000 list. Within the financial services industry, Payscout placed #140 in 2014 and #24 in 2015. For more information, visit http://www.payscout.com.
1. Cirilli, Kevin, "Lawmakers form digital payment caucus," The Hill, March 19, 2015. http://thehill.com/policy/finance/236291-lawmakers-form-digital-payment-caucus.
2. "Peters, Rounds, Carper and Isakson Announce New Senate Payments Innovation Caucus," press office of Senator Gary Peters, April 8, 2015. http://www.peters.senate.gov/newsroom/press-releases/peters-rounds-carper-and-isakson-announce-new-senate-payments-innovation-caucus.
3. "Shining the Spotlight on the Ever-Growing Impact of the Web on U.S. Retailers," internet RETAILER, April 12, 2016. https://www.internetretailer.com/top500/?utm_source=Direct&utm_campaign=Marketplace-Article-041216&cmp=1&utm_medium=Web#!/.
4. "Google-BCG study reveals Indian digital payments industry to grow to $500 billion by 2020, contributing to 15% of GDP," Boston Consulting Group, July 21, 2016. http://www.bcg.com/en-in/d/press/25july2016-digital-payments-2020-making-500-billion-ecosystem-in-india-39417.