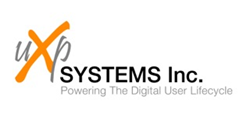 This achievement reflects the strength of our MINT User Lifecycle Platform in helping to transform companies into the digital era, and in the relentless commitment of our team to deliver for our customers.
Toronto, Ontario (PRWEB) September 15, 2016
UXP Systems, the leader in User Lifecycle Management, was included in the Startup 50 ranking of Canada's Top New Growth Companies. The list, compiled by Canadian Business and PROFIT profiles the country's hottest young businesses ranked by two-year revenue growth.
UXP Systems ranked No. 37, with a two-year growth rate of 211%, and adds this recognition along with being selected as a '10 to Watch' by Stratecast, a 'Cool Vendor' by Gartner and a winner of the Global Telecoms Business Award for Customer Service Innovation in 2016.
"These young companies promise to transform Canada's economy through innovation and determination," says James Cowan, Editor-in-chief of PROFIT and Canadian Business. "Their stories of early success are truly inspiring."
"We are pleased to be among the top startup companies by leading in innovation and growth," said Gemini Waghmare, CEO and Founder of UXP Systems. "This achievement reflects the strength of our MINT User Lifecycle Platform in helping to transform companies into the digital era, and in the relentless commitment of our team to deliver for our customers."
UXP Systems is leading innovation in user lifecycle management, helping companies transform to digital service delivery by focusing on individual user relationships. UXP Systems' MINT User Lifecycle Management platform layers above existing legacy systems and enables digital user identities to create a compelling, unified service experience across all devices and services. This approach allows leading companies to bring new services to market rapidly while maintaining market-leading service experiences, improve their position competitively and keep transformation costs low by leveraging existing systems.
About PROFIT and PROFITguide.com
PROFIT: Your Guide to Business Success is Canada's preeminent media brand dedicated to the management issues and opportunities facing small and mid-sized businesses. For 34 years, Canadian entrepreneurs across a vast array of economic sectors have remained loyal to PROFIT because it's a timely and reliable source of actionable information that helps them achieve business success and get the recognition they deserve for generating positive economic and social change. Visit PROFIT online at PROFITguide.com.
About Canadian Business
Founded in 1928, Canadian Business is the longest-serving, best-selling and most-trusted business publication in the country. With a total brand readership of more than 1.1 million, it is the country's premier media brand for executives and senior business leaders. It fuels the success of Canada's business elite with a focus on the things that matter most: leadership, innovation, business strategy and management tactics. We provide concrete examples of business achievement, thought-provoking analysis and compelling storytelling, all in an elegant package with bold graphics and great photography. Canadian Business—what leadership looks like.
About UXP Systems
UXP Systems is the industry leader in User Lifecycle Management (ULM). Their MINT ULM Platform powers digital identity as a strategic operator service as they transform to a seamless, digital world of entertainment, communications, and connected life services. User Lifecycle Management technology is the foundation of Digital Transformation for operators like Vodafone, Liberty Global, Cable & Wireless, Rogers Communications and TELUS, using digital identity as a focal point for managing the digital user. ULM processes enable entitlements, group management, delegation, revocation, roles and sharing, user insight, privacy and more, all as part of an end to end business process framework. UXP Systems' MINT Platform innovates above existing legacy systems to transform the user experience, getting operators to deliver digital services faster and more economically. For more information, please visit http://www.uxpsystems.com/.
UXP Systems Media Contact
Jim MacDonald
Chief Marketing Officer
T: +1 416-358-1540
###