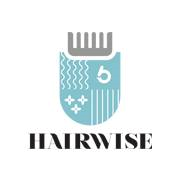 During my years as a pharmacist, I realized how inefficient most of the big name brands were.
Miami, FL (PRWEB) September 15, 2016
HairWise is an easy to use cosmetic product that's amazingly efficient; a ZEN concept in which the therapeutic and beauty treatments are merged to create a single result driven product, requiring only one minute of application. Is it a miracle? No. The success of our expert formula is based on three fundamental pillars:
1. The know-how to develop formulas properly.
2. To purchase only the best plants.
3. To provide a revolutionary active principle extraction method.
The quality of the implemented plants and knowledge gathered over the span of more than 21 years, has produced more than 5,000 formulas. We only purchase our plants where they grow best. An example of this is the lavender we acquire from France, rosemary from Spain, chamomile in Germany, and green tea direct from Japan. The innovation in the extraction of the active ingredients from these plants is supported by hundreds of clinical studies endorsing its efficiency. Maceration, fermentation, and dynamization are the three pillars that create the foundation for this revolutionary concept of extraction.
Almudena Rodríguez has a studded professional resume as the technical director our laboratory and was previously the owner of two pharmacies for more than 15 years. Her comprehensive knowledge base covers everything from pharmacist to a master in homeopathy and her passion for an extensive knowledge of botanicals as well as their benefits in the health and beauty industry. It is during her time as a pharmacist and owner, that she realized how many flaws the so-called 'high end' European cosmetics had:
"During my years as a pharmacist, I realized how inefficient most of the big name brands were-- all of the cosmetics and cosmeceuticals I was selling at my pharmacy. The results promised were slow, so much so, that they would discourage even the most consistent consumer, and their usage was complicated as well. Not to mention the insufficient amount of principle active ingredients that wouldn't produce promised results from these laboratories.
It was in 1995 when some patients I was treating with homeopathy, asked me to do something for their hair. The results were positive, and I felt encouraged to follow that path to research real solutions for these common problems.
I knew that the quickness in accomplishing the desired results was proprietary. But it was also important to create solutions that would make these clients' lives easier. With a single gesture, hydrating and nourishing at the same time, they obtain salon results in their own homes. A cosmeceutical that repairs and beautifies, from the primary application." —Almudena Rodríguez
This idea encapsulates our company philosophy, and our current products are an example of this. In the future, we will keep presenting only solutions that can truthfully help our customers. We will always exercise the maximum effort to create formulas that are as natural as possible, but without sacrificing the results. To learn more about HairWise, visit our website at https://www.wearehairwise.com/.