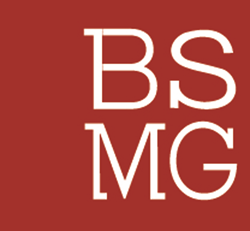 Providence, RI (PRWEB) September 15, 2016
Brokers' Service Marketing Group (BSMG), a nationally recognized insurance brokerage firm and resource for financial and insurance advisors, is extremely pleased to announce today the appointment of Trish O'Donnell as Senior Vice President, Director of Operations.
"Having Trish join BSMG is a huge win for both us and our customers– she is one of the best at what she does. This is a new role for BSMG and as our operational leader, Trish will work with all departments and managers, focusing on service performance, process optimization, and talent development. She will help our entire team in our mission to deliver excellence every day" - Jason Lea, President of Brokers' Service Marketing Group.
Trish has over 20 years of insurance leadership experience in the home office, career agency, and brokerage agency environments. She most recently held the role of operational leader for the largest MassMutual agency in the country, 5th Avenue Financial/Lenox in NYC. While at 5th Avenue Financial/Lenox, Trish was responsible for building a BGA operation from scratch so that 5th Avenue Financial/Lenox could offer non-MassMutual products directly from other carriers. She brings a deep understanding of how carriers function, and how distribution works both on the career and brokerage sides.
This expansion of the BSMG Leadership Team further builds on the existing expertise in the areas of Underwriting from CEO, David Greenberg & Sr. VP, Director of Risk Appraisal, Timothy Moynihan; Accouting and Finance from Controller, Eric Chartier; Sales and Life Product expertise from Sr, VP and Partner, Paul Sepe; Marketing, from Director of Marketing and Communications, Corrie Freudenstein; and Human Resources from Chief Administrative Officer, Pam DeMelim. Under the leadership of President, Jason Lea, BSMG continues its commitment to growth, and to being a leader in the industry. This role is an important step towards insuring future success.
About Brokers' Service Marketing Group:
Built on a 44-year history and leveraging its industry knowledge, Brokers' Service Marketing Group is a life insurance, annuity and long term care insurance brokerage general agency. We support advisors and financial institutions whose clients require asset and income protection as well as retirement solutions. Our innovation, passion and expertise help our customers deliver the best results to their clients every day.