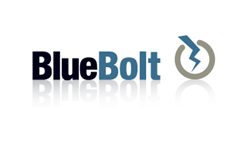 The savings and advantages of using a PIM are clearly established
Chicago, IL (PRWEB) September 15, 2016
BlueBolt, Inc., a marketing agency with a broad-range of service offerings that center around optimizing the customer experience for BlueBolt's clients, announced that it will host a live, complimentary webinar with technology partner, inRiver, titled "Why Marketers Need Product Information Management (PIM)", on Tuesday, September 20, from 1:00 PM to 2:00 PM Central time. The webinar will offer expert advice from David Sultan, Director of Sales Engineering at inRiver.
Moderated by Christopher Risner, co-founder and Chief Strategy Officer of BlueBolt, Inc., the webinar will provide a comprehensive explanation of what a PIM does, how they work, and who would benefit from using one. David will also give specific methods that a PIM can be used to generate revenue, reduce costs through improved customer service and marketing processes, speed up marketing initiatives, as well as improve customer satisfaction and the overall customer experience.
"We are excited to have an expert like David presenting at this webinar. Product Information Management solutions continue to gain the attention of marketing departments for good reason. The savings and advantages of using a PIM are clearly established." Chris explains. "This webinar will provide the attendees with a good basis of understanding in all the areas of product information management as well as allowing everyone to understand if they are a good candidate for a PIM implementation".
This informative webinar will specifically cover:

The definition of a Product Information Management (PIM) Solution
How a PIM integrates with marketing systems and functions
Who would benefit from implementing a PIM
How a PIM addresses operational inefficiencies, disparate product information, and inconsistent product messaging
How a PIM can generate increased revenue – improved conversions, higher revenue per order, etc.
Ways that a PIM can increase customer satisfaction and help retain customers in the long run
Real-world case studies
For more information and to register for the webinar, visit http://www.blueboltsolutions.com/events. The event will also be recorded and available for on-demand viewing at blueboltsolutions.com.
About BlueBolt, Inc.
Founded in 2005, BlueBolt is an interactive marketing agency with offices in downtown Chicago, IL and downtown Denver, CO. BlueBolt provides a wide variety of services that are focused on optimizing the client's customer experience. These services include area such as website design and development, customer relationship management (CRM), enterprise search, cybersecurity, product information management (PIM), and marketing automation.
About inRiver
inRiver's mission is to aid marketing organizations in more effectively marketing their products. inRiver 6 helps marketing professionals co-create, maintain, distribute and measure their product content – for each type of customer experience, in any sales channel, in any language – through its easy, visual interface. Though inRiver competes with companies in the Product Information Management (PIM) sector, its more robust yet user-friendly offering evolves it beyond PIM to a powerful storytelling platform for today's marketers. Since inRiver's founding in 2007, more than 750 globally recognized brands have relied on inRiver to help them better market their products. More information on inRiver can be found on their website at http://www.inriver.com.