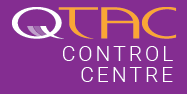 Seamless, stress free approach that will cut the complexities of AE
(PRWEB UK) 26 September 2016
From the outset their development team has been at the forefront of the companies support, not only to its clients but the wider industry in the implementation of the Workplace Pension changes. Through a combination of creative solutions and partnership with industry peers such as Pensionsync and Pension Playpen they have streamlined and automated the entire Auto Enrolment process from a central location within their software.
The timing couldn't be better with 1.3 million small and medium sized businesses starting their Auto Enrolment journey over the 2 years and the re-enrolment process commencing for the first businesses to stage. These changes will have a significant impact on how payroll providers and accountancy firms handle the increased burden it brings.
Research conducted by Qtac found that 70% of payroll providers working with businesses that have already staged have experienced a 20% increase in processing times. A development like this, especially for payroll providers working with multiple large organisations, can have a substantial impact on resources and costs.
From the initial selection and enrolment onto a Workplace Pension scheme, to submitting pension contributions automatically on a monthly basis, the Control Centre can take what can be a time consuming, complicated process for payroll providers and their clients; to a seamless, stress free approach that will cut the complexities of AE.
Great Response from Industry Professionals
The Control Centre made it first appearance whilst in beta testing at Accountex this July, at which point a selection of payroll providers tested it with their clients. Philip Caplan from Caplan Associates, had the following to say:
"Having seen a number of systems that are available for the administration of Auto Enrolment, I really feel that Qtac have developed an awesome product. I highly recommend the Control Centre to all those that are involved in the running of payroll."
This month sees the product being rolled out to Qtac's existing client base as a free added benefit with its Payroll Manager, Bureau and Specialist products and with free demos and trials on offer for others they expect take up to be high.
A range of benefits on offer
The new functionality provides the following Auto Enrolment specific benefits:

Ability to import payroll data directly into Pension PlayPen software to identify and set up a suitable pension scheme
Automated data transfer between your software and pension providers through the Pensionsync platform
Easily create employee communications in bulk and email to employees
Manage the AE process across multiple clients from a central location
Visual triggers and alerts to manage processes effectively
Pre-staging checklist & audit trail to ensure compliance
Simon Palmer, Sales and Marketing Director of Qtac states: "We are really excited about the launch of this functionality and the support it will bring to payroll providers with auto enrolment. It is the next stage in the evolution of our software products and through our collaborative partnerships we have created a market leading data automation facility not available elsewhere.
From the outset we have been focused on delivering real benefits to payroll providers and business throughout the implementation of the legislation which has been recognised by our nomination as a Finalist in the Payroll World Awards for the "Auto Enrolment Engagement of the Year" category."
More information about how the Control Centre works and the benefits it brings can be found by contacting Qtac Payroll for a Free Demo